For service members, the legacy of those who served before them is one that is rich in history, pride, tradition and similarity of experiences. To be able to get the opportunity to sit down and visit with veterans many of whom served in previous conflicts and hear their stories is something to be treasured. They are a wealth of information and a great resource. Members of the 82nd Airborne Division were able to do that, when they visited the Liberty Commons Nursing and Rehabilitation Center in Sanford, N.C. on Memorial Day, and spent time with veterans who live there. The administrator of the nursing home, Linda Andrews said the residents were excited about the visit.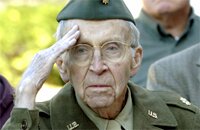 "Even though it's been years since they've served, these Soldiers still recognize the importance of their sacrifice," Andrews said.1
The visit actually began the Friday before, with a ceremony that included a formal presentation of colors, recognition of the 13 veterans who attended, the playing of patriotic songs and a lunch. The best part of the event, however, was the chance for the young Soldiers to visit with the veterans and hear their stories.
"For the veterans, it's a way for us to honor them and thank them for their service," said Capt. Light Shin, an Army chaplain. "For the new guys, it's a great way to learn from them, from their sacrifices, so that they can become stronger, better equipped Soldiers in their duties."2
Veteran residents of the nursing home served in several conflicts, among them World War II, the Korean War and Vietnam. Their vast knowledge and experiences are something that our young Troops can learn a lot from. Major Greg Stephens, whose wife Cassie serves as the director of nursing at Liberty Commons said it's important for active duty Soldiers to remember the sacrifices of past Soldiers and take the time out of their days to remember and recognize these heroes.
"It's a sincere honor to be able to salute the veterans in front of me who truly were and still are a part of the 'Greatest Generation,'" Major Stephens said. "You are the same men and women who came out of the Great Depression, who won great victories and made lasting sacrifices during war and helped build or define the world that we live in today."3
One of those veterans. Lewis Haywood, only spent 3 years in the military, but learned a lifetime of lessons in those 3 years, such as the similarities of people, regardless of the country they're from. He joined the Army in the 60s as a teenager, during the time that fear of war with the Soviet Union was prevalant. Haywood was stationed in Germany when the Berlin Wall was first erected.
"I met a lot of nice people and learned how to get along well with people from other countries," Haywood said. "For the most part, people in other countries are friendly but you'll always find some unfriendly people anywhere you go."4
Another Veteran who resides at the nursing home, Lillian Lang, was the spouse of an Air Force pilot during World War II. Wanting to contribute herself, Lang enlisted in the Army and served in an intelligence office in California. She shared how much she enjoyed her time in the military.
Another resident, Thomas Womble served as a Staff Sergeant in Korea for 13 months. During his time in service, he was injured when a mortar exploded and blew off one of his toes and caused permanent scarring to the left side of his face. He was discharged due to the injuries he received. Following his discharge from the military, Womble served for 30 years in the US Postal Service.
Each of the veterans who reside at the nursing home, had a story to tell. Stories that in many ways were familiar yet different to the young Soldiers who were there to visit with them. Each of the veterans are living history and are a valuable resource for our Troops.
I'm impressed that the Troops led by Major Stephens were willing to spend the time with these veterans. I would hope that in many other locations across the country, other Soldiers are doing the same thing. These men and women deserve our thanks and our gratitude. What they don't deserve, like happens so often when a person is placed in a nursing home, is to be ignored or forgotten. They are the history of this country.
As I sit here, reflecting on the many sacrifices over the years of military veterans in this country, it's only fitting that I pay special tribute to some of my ancestors who sacrificed so that we might continue to live in freedom.

My grandfather's cousin, Oliver N. Vannaman who served during World War II in the US Army, earning a Silver Star. Unfortunately I don't have a photo of Oliver.
These are just a few of my ancestors who have served this country proudly, who believed in the ideals that this country was founded on and who were willing to make the necessary sacrifices to ensure that we could continue to live in freedom. Many who have served in my family are still with us today. These men and many men and women like them are what this day is all about. We owe them a debt of gratitude. They and men and women such as them, are the reason that I do what I do every day. Thank You just doesn't seem quite enough.
In the Central Texas city of Harker Heights, a group of military veterans set out on a very special mission to honor a Soldier currently stationed at Fort Hood, who's in a valiant fight against cancer. The Veterans of Foreign Wars Motorcycle Group Unit 14, which is part of the VFW Post 3892 stepped up to the plate by hosting A Hero's Ride to raise funds to ease the financial burden on Sgt. Anson Martin an aircraft hydraulics specialist assigned to 4th Squadron, 3rd ACR and his family as they continue the battle his disease. The group couldn't have picked a more fitting day to hold the ride, as Saturday May 16th was Armed Forces Day. What better way to show your appreciation for our Troops, than to do what has to be done, to help a soldier in need.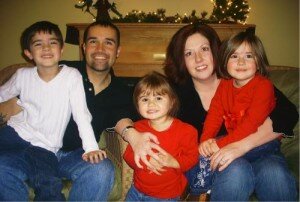 Between the hours of 0600 and 0800, the parking lot of the VFW filled with motorcycles of all types, as well as passenger vehicles, who would also follow the motorcyclists on their mission that day. Prior to beginning the ride, the State of Texas State Senior Vice-Commander presented Sgt. Martin and his family with a check to pay off their car, as well as presenting the family several other gifts. Sgt. Martin also participated in the ride, riding with one of the members of VFW Motorcycle Group #14 in a sidecar and recording the entire ride on video. Sgt. Martin's family was able to participate as well, as the State of Texas VFW provided a van and driver at their disposal for the day. Shortly after the ride began, a steady rain began falling. While the rainfall discouraged some from continuing on the ride, over half of the riders and their passengers remained dedicated to completing the mission and arrived at the final destination in Temple, Tx. After leaving the post in Harker Heights, riders then headed towards their first stop at VFW Post 3393 in Kempner, Tx. Shortly after the ride began, the rain began falling steadily, accompanied by wind. Members of the post had hot coffee and donuts waiting for the soaked riders as they arrived. After a short time in Kempner, the riders headed north to VFW Post 8230 in Gatesville, where they were met more coffee and donuts and a place to rest and dry off a bit, before heading towards Belton. As the riders left Gatesville, the rain subsided for a short period of time, before picking up again and ensuring that everyone arrived at Belton Lake VFW Post. Riders were greeted with plenty of dry towels, meat, cheese and crackers along with plenty more hot coffee. The marquee in front of the VFW at Belton Lake proudly stated "Welcome Sgt. Martin," so there was no doubt that they were glad to be participating in this important event. Members of the Belton Lake VFW Post also presented Sgt. Martin with a check for donations that they had collected in his behalf. Riders dried off and rested a bit before heading for the final destination, the VFW Post in Temple, and a meal in honor of Sgt Martin and his family. A total of 120 riders signed up, 100 began the ride with 55 actually completing the 96 mile ride.
After a wonderful meal at the Temple VFW, the President of the VFW Motorcycle Group Unit 14, commanders of Sgt. Martin's Squadron presented the VFW Motorcycle Group Unit 14 with a plaque expressing their appreciation for the group coordinating the benefit Hero's Ride. Unit 14's President, Allen Freeman then shared that the benefit had raised over $7,000 to assist Sgt Martin and his family and presented Sgt. Martin with US Army and US Marine Corps flags that had been signed by all the motorcyclists and their riders. Sgt. Martin expressed his heartfelt appreciation at the generosity and kindness that the Central Texas Community and most importantly, the VFW Motorcycle Group Unit 14 and Department of Texas VFW have bestowed upon him and his family, during this trying time.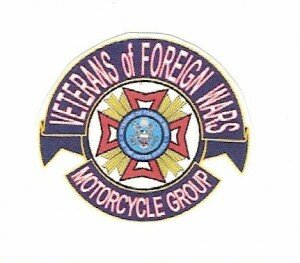 The dedication of the members of the VFW Motorcycle Group, Unit 14 in Harker Heights, Texas is truly inspirational. They believe and demonstrate what the term "Veterans Helping Veterans" means in their actions and their words. I was honored to be able to participate in this very special Hero's Ride and was inspired by the dedication of each and every person that I came into contact with during the ride. The kindness, generosity and willingness of this group to help other veterans and soldiers in need, sets a very high standard for other VFW Motorcycle Groups to follow.
Sgt. Anson Martin is an amazing young man. His optimism, faith, positive attitude and determination to overcome and conquer his disease are truly inspirational and amazing. He exemplifies the true warrior spirit that is so inherent in our Troops and our Veterans. Sgt. Anson Martin is a true hero in every sense of the word.
You can read the original article I wrote about this ride, here. In that article, you'll also find a link to Sgt. Martin's Caring Bridge page as well.
1
67 years ago, 78,000 service members in the Phillippines were forced to march over 55 miles from the Bataan Peninsula to Camp O'Donnell to be held as prisoners of war, after allied forces surrendered in the Phillippines. The journey that these service members were forced to take was a harsh and grueling one. Along the way, troops were beaten, food and water was withheld for days on end. If they became weakened and fell out of line, they were executed. As a result of this harsh and cruel treatment, almost 20,000 of them died. Once they reached their destination, the men were transported to Japanese prison camps and held prisoner for 3 years in horrible conditions.
A Memorial March is held every year, during the month of March, at White Sands Missle Range in New Mexico. Each year competitors from different branches of the military, as well as civilians participate in the Bataan Memorial Death March to honor the brave men who were forced to make that march 67 years ago.
In Iraq on May 10th, 86 soldiers and civilians stationed at COB Basara joined forces with Minnesota National Guard Soldiers to participate in the 12th Annual Bataan Memorial March. The march was organized by members of the Minnesota National Guard's 1st Battallion, 194th Armor Regiment. They have a deep connection to the veterans of the Bataan Death March. In 1941 Soldiers from the Minnesota National Guard's 194th Tank Battalion deployed to the Phillippines and were attacked on the Bataan Peninsula by Japanese forces. For 5 months, they fought in sustained combat and many were forced to make the Bataan Death March. Those who survived, of course, ended up as POWs for 3 years.2
To show their respect for those who lost their life during the Death March and those who survived, Soldiers from the 34th Red Bull Infantry Division and 10th Mountain Division participated alonside their bretheren from the Minnesota National Guard, by competing in 10 and 20 mile marches. Major Thomas Sutton with 10th Mountain Division competed in the 20 mile light division march.
"This was a great opportunity," Sutton said. "I just wanted to finish. But I went slow and kept a steady pace and everything worked out."3
I think it's admirable that these Soldiers took time out of the hectic pace of their day, in a combat zone to honor veterans who've come before them and whom endured such horrific conditions. By doing so, not only are they paying great respect and honor to the men who endured the Bataan Death March, but reminding themselves and others of the pride our service members take in serving this country.
http://www.answers.com/topic/bataan-death-march [↩]
http://www.defenselink.mil/news/newsarticle.aspx?id=54277 [↩]
http://www.defenselink.mil/news/newsarticle.aspx?id=54277 [↩]
So many Vietnam Veterans still bear the scars of the conflict itself and of the horrible way they were treated upon their return home from the war. Instead of returning to Homecoming Parades and being treated like the Heroes that they were and are, they were welcomed with hatred and violence from their fellow Americans. That treatment left many scars, some that many of them still battle with today. I remember being a young teenager and seeing the violence played out on the screen of our television. I remember feeling so angry that people were treating our returning Troops that way, and vowing to myself that if our country ever sent our young people to war again, I would do everything in my power to ensure that another generation of veterans would not have to suffer the way our Vietnam Veterans did at the hands of their fellow Americans.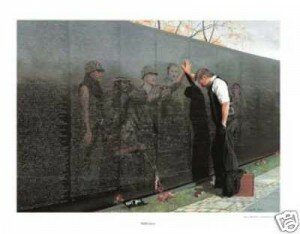 Years after the Vietnam War was over with, a memorial was created to honor those who lost their lives in Vietnam. A monument that they so rightly deserved. The gleaming black granite slabs that make up the Vietnam Memorial Wall are a lasting reminder to our country of the sacrifices that were made by thousands of men and women during the Vietnam War. That wall signifies the incredible loss by our country in that conflict. The Wall has become a place of reverential solitude, a place where friends and family members of the fallen can come to obtain a sense of peace, connection and closure. While many of these veterans are still among us, many lost their lives prematurely due to various reasons. So many of them died as a result of exposure to Agent Orange as well as the emotional wounds that never healed from PTSD, which during the Vietnam War, wasn't recognized as stemming from the war.
This year, at the 11th annual "In Memory" ceremony, 123 American heroes from the Vietnam War will be honored posthumously. These heroes names won't be found on The Wall, as they didn't meet the criteria developed by the DoD. None the less, these heroes died directly as a result of the war. The 11th Annual 'In Memory Day' is scheduled to begin at 10am on Monday April 20th. It is expected that 1,000 family members, friends and fellow veterans will be on hand to participate in the event, that is sponsored by the Vietnam Veterans Memorial Fund.
"In Memory Day allows The Wall to do what it does best: provide a healing environment for family members and friends," said Jan C. Scruggs, founder and president of the Vietnam Veterans Memorial Fund. "It also allows all of us to pay tribute to these brave Americans who served and sacrificed for their country."1
Several speakers will be present, including Richard Schneider, executive director for government affairs for the NCO Association of the USA, as well as Navy Veteran Chuck Price, who will perform the song "The Unsung Heroes" which is a song about honoring and remembering our Vietnam Veterans. During the ceremony, family members will read their loved ones name in chronological order according to their date of death. Afterwards, participants in the ceremony will lay tributes at the base of The Wall corresponding to the years they served in Vietnam, so that these Veterans will come to rest near those comrades whom they served with. With the 123 names being read this year, a total of more than 1,800 people have been honored in the "In Memory Honor Roll."
Our Vietnam Veterans, rightly deserve this honor after so many years. I've always believed that our country treated these men and women wrong and while we can never do enough to make up for the pain and suffering that we as fellow Americans have caused these brave Heroes, this is just a small step in the right direction. If you're going to be in the Washington DC area on April 20th, I encourage you to stop by and take part in this ceremony to honor our Vietnam Heroes. I think that you'll be incredibly touched by what you witness there. Too find out who is being honored this year on "In Memory Day" follow this link.
http://www.defenselink.mil/news/newsarticle.aspx?id=53869 [↩]
**UPDATE 7-APR-09**
Voting for the Ranger Up Girls Contest has officially started.  Please make sure to head over to their site to cast your votes.  All you have to do is click on one of many RU banners on our site.
Ranger Up, one of my favorite T-Shirt sites, is at it again. They are running a contest to find the some fresh models to show off their gear. As you all know, I am a huge fan of Ranger Up. So, I volunteered myself for the daunting task of looking at photos of beautiful young women and judging. Please make sure you head on over to Ranger Up and take a look at the contest.
The youth of today are inundated by all kinds of things in the media. Things that tell them what is considered cool and hip in society today. But how positive are the messages that our children are receiving? Think about it, really think about it. Every day in the media, be it television, the radio or even online, we are bombarded with stories about sports figures, musical artists, actors, politicians and other so called pillars of society, who are often in trouble with the law, or in the media for doing things that are socially unacceptable. Yet these are the people whom many of us and therefore our children look up to as role models. They strive to dress like them, act like them and hope to lead a similar life as them. Is that really the message that we want our children to have? Are these really the people that we wish for our children to emulate? Is that the type of person that we hope our children become?
Think about those negative role models for an instant. Snoop Doggy Dogg, Axel Rose, Terrell Owens, Michael Vick, Teddy Kennedy, Roseann Barr, the list could go on and on. Do we really wish for our children to grow up to be like these people? As a parent, I can honestly say that I did my best to make sure that my children didn't grow up to be like these people and live the lives that they lead. I tried my best to ensure that my children had positive role models growing up and am very proud of the young men that my sons have become. I tried to teach them responsibility, right from wrong, and the joy they could find in doing something for someone else, not because they had to, but just because it was the right thing to do. The role models that I provided for my sons and pointed out to my sons, were for the most part, positive role models. Did they still make mistakes sometimes? Undoubtedly, but they did their best not to do so. Those are the role models I wanted my sons to emulate and for the most part, they've done so. People like our Troops, our police officers, firefighters, EMS personnel. Normal, everyday people that we come into contact every day. People who quite often do completely amazing and extraordinary things, not because they have to, but because it's just the right thing to do.
All across America, there are thousands of men and women who selflessly do things for the betterment of others and of our country. The majority of these men and women never receive any recognition for their actions, nor in most cases, do they wish for recognition. Instead they do the things they do, not because it's a requirement to do so, but instead because they want to. These people are ordinary people who on a daily basis, do extraordinary things. Perhaps, they are that person who volunteers for the local fire department or Emergency Medical Service. Perhaps they are the grocer who witnessed an accident on his or her way to work and stopped to help. Perhaps they are the teenager who volunteers at the local nursing home, reading to the elderly. Perhaps they're the Servicemember who volunteered for the military after witnessing the events of 9/11 on their television sets.
While these people may be from different walks of life, in different professions and each encountering different circumstances, they are people who go out of their way to do things for others and for our country, without asking for anything in return. They are people who are willing to make sacrifices to benefit others or to benefit our country. These people are the people we should encourage our children to emulate. They are role models and mentors and they set a great example for each of us.
One website has made it, their mission to celebrate the lives of these extraordinary American people. This website, Great Americans, strives to tell the story of the lives of these heroes, the story of their service and sacrifice for the benefit of others. As part of the mission of Great Americans, they are striving to tell the story of the men and women who serve our country in uniform, both at home and overseas. Our Soldiers, Sailors, Airmen, Marines, Coast Guard, Police Officers, Fire Fighters and EMS personnel to name a few. These people put their lives on the line on a daily basis, to ensure our safety and security. Each and every one of them are true American Heroes and each of them has a unique and special story. At Great Americans, their goal is to share their stories through video. Please take some time to visit the Great Americans website, to view some of the videos, read their blog and participate in the discussions on their forum.
Please also take some time to read about the founder of Great Americans, Matt Daniels. His is an amazing story of how, with role models, one can succeed in life and be a positive role model for others. Matt grew up in the Spanish Harlem area of New York City. Matt didn't have many positive role models growing up. When he was a young man, his mother was robbed by 4 men, and in the ensuing struggle ended up with a broken back, that caused her to be disabled and subsequently have to rely on welfare to support herself and her son. Because of some positive role models in his life, Matt was able to do amazing things with his life. Things that one wouldn't think possible, considering his impoverished upbringing. Because of the example these people set for Matt, he worked hard, received a scholarship to Dartmouth Law School. Because of the influence that these positive role models in his life, Matt's dream was to created a place to spotlight the modern day "Great Americans," to tell their story. The stories that we so very rarely hear about. Once again, I encourage you to visit Great Americans. Listen to the stories there about true American role models, ones we should make sure that our children know about. I think you'll be very pleased with what you find there. In the future, as I'm covering stories about our military men and women, I'll try to incorporate videos from the Great Americans website.
When I first saw this story, I knew it was one that I wanted to share with our readers here at A Soldier's Mind. I am totally amazed at this doctor's willingness to serve in Iraq and Afghanistan, especially at his age, when most of his peers have long since retired and are enjoying their golden years. Dr. Burson is truly one amazing man. Continue reading and I think you'll see why I say that.
At an age when most people are enjoying their golden years in retirement, one doctor at age 74 is heading to Afghanistan and the war. Dr. John Burson, from northwest Georgia recently wrapped up a week of training at Fort Benning, Georgia and then headed to Afghanistan on Friday. It's not the first time he's been deployed during the Global War on Terror. He's spent two stints in Iraq in 2005. Time that he says was unforgettable. He was among several doctors who were assigned to take care of Saddam Hussein during his imprisonment, prior to his eventual execution. Being able to deploy to Afghanistan wasn't an easy task, as he soon found out, when an Army staff person asked him to undergo a 3 day physical to prove he was fit to deploy.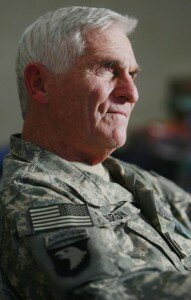 "Look, I'm training for a half marathon," replied Burson. "You come down and check to see if I can make it."1
This isn't his first stint in the Army either. Burson is a retired Lieutenant Colonel. Dr. Burson has a family history of military service, with his uncles and cousins having served. Their service inspired him to seek an Army officer's commission in the 1950's. By the time his training was completed, the Korean War was winding down. He later left active duty, but remained in the Army Reserves. His unit was informed that they should prepare to deploy to Vietnam. They never received a call. Burson retired from the military in 1985. A few years ago, he received an email from the Army's surgeon general asking retired military doctors to volunteer to serve rotations in Iraq. Burson was 70 at the time and replied, asking if he was too old. The answer led to his first tour in Iraq in 2005.
"He likes to say, 'Where else can a 74 year old go and have fun?'" said Barbara Burson, his wife of 53 years. "I don't know if I see it as fun, but he enjoys doing it. And anyone would feel good about being able to contribute."2
Burson has remained very active since he retired. He maintains a steady exercise regimen. He works out 4-5 times per week, lifts weights, plays raquetball and mountain bikes. He runs on an elliptical machine. This is what swayed the Army from requiring him to take a new physical exam. All deploying Soldiers are required to have a health screening and answer questions about their overall health. If Army doctors have any concerns, then can then order a physical, which is what they tried to do with Burson, mostly because of his age. When Burson deployed the first time in Iraq, he had to pass an Army physical exam and fitness test. Soldiers who are over age 62 are required to do 16 pushups, 26 situps and run 2 miles in 20 minutes. He passed all of those requirements. Burson says that the main thing he had to do prior to deploying is to qualify with a 9mm handgun, which will be the only weapon he'll carry in Afghanistan.
"I'm not really a very good shot," Burson said. "I could probably do better throwing the pistol at a target."3
Burson's job in Afghanistan will be to oversee medical staff that are treating around 1,000 Soldiers. Much of his time will be spent working at the clinic on the base, but there may be times that he'll have to treat Soldiers who are wounded during patrols.
"There's an element of risk," Burson said. "But statistically it's probably not any more hazardous than driving to work."4
Burson's wife isn't surprised in the least that Dr. Burson wishes to continue being a Soldier. She said that it doesn't appear that retiring doesn't appear to be in his blood. She pointed to the fact that several years back, he was planning to retire from his medical practice and turn it over to his partner. When it came down to it and he had to sign the paperwork to do so, he couldn't do it. She's hoping that this tour in Afghanistan will be his last deployment, but isn't holding her breath.
"We can't help but hope that," Barbara Burson said. "He doesn't make any promises."5
I hope that when I turn 74, that I can have the ambition and good health that Dr. Burson has. He's a true testament to what it means to continue serving your country, well past the time that it's expected or required of you. I think our Troops are damn lucky to have such a dedicated doctor willing to take care of their medical needs during their deployment. Amazing…..
Death of a loved one is very hard for any of us to handle. Anytime one deals with the death of a loved one, it's often difficult to find closure and move on with life, without that person. When a parent has to bury their child, it's often very difficult, as under most circumstances, our children will outlive us. When our loved ones die as a result of a traumatic event, such as a traffic accident or in combat, we're often left with many unanswered questions.
For one Michigan woman, some of her answers were finally answered on Saturday, when she met the medic who was present when her son, 29 year old Carl Thomas was killed as a result of an IED in Iraq on September 13, 2004. While the pain of the loss of her son remains and will remain with her for the remainder of her life, and she'll never have full closure, being able to have her questions answered about her son's death, provided Alfeeria Johnson with some measure of comfort.
Saturday, Johnson met Jeffrey Ward, the former Army medic who was one of the last persons to see her son alive. She had many questions for Thomas. For Ward, being able to meet Mr. Johnson and fulfill a promise that he made to Thomas during their deployment, provided some closure to him as well.
"I get to finally fulfill this promise I made," Ward said. "I finally get to get rid of this burden."1
Thomas and Ward met when both were assigned to 1st Battalion, 12th Cavalry Regiment, 1st Cavalry Division at Fort Hood, Texas. They met about 5 weeks prior to their deployment in March 2004. They became fast friends, as they faced the horrors of combat together, deployed to Camp War Eagle in the northeast part of Baghdad. According to Ward, Thomas wasn't the typical Soldiers. He was competent and patient. He wasn't one to yell or cuss when he became angry. Instead he remained calm and steadfast in his fatih in God. He kept Psalm 91 tucked away in his boot for protection.
"There wasn't any drama there, just a solid dude. Unshakeable," Ward said.2
Life at Camp War Eagle was tough. Daily mortars and grenades were commonplace. It was often said that if you made it back from the DFAC with all of your limbs intact, that was a victory. When Soldiers went out on patrol, they faced even greater dangers, IEDs and engagement with the enemy. Because of the dangers they faced, many of the Soldiers in the unit, including Thomas asked Ward to return at least the bands from their helmets to their families in the event that they were killed. That was a promise that Ward intended to keep, no matter what.
"I did it for guys that I knew were not going to have open casket funerals," Ward said. Ward returned two bands to other Soldier's families.3
Saturday he carried out his promise to Thomas as well. Inside a small, dusty plastic bag, was the band from Thomas's helmet. He returned it to Johnson. That bag hadn't been opened since he placed the band inside on September 13, 2004. With tears streaming down her face, Johnson closely examined the band that was imprinted with her son's last name, his code number and his blood type.4
The band is the only thing that her son was wearing that day, that Mrs. Johnson has received. The remainder of his personal effects were given to his wife Lanea who resides in Arizona.
According to Army Spokesman Lt. Col. Richard McNorton with Human Resources Command, Army officials make painstaking attempts to gather, clean and return all personal effects of fallen Soldiers. Even down to the contents of their pockets. Great care is taken to preserving these mementos for the families. Things that are personalized, such as the Soldier's helmet bands, dog tags, jewelry and watches are carefully cleaned and returned to the families. Sometimes however, items aren't returned, as they may be too tattered or bloodstained.
Ward had attempted to return the helmet band to Thomas's widow, but learned that she didn't wish to have contact with him. Finally after some searching for other family members, he was able to contact Mrs. Johnson through a reporter who had written about Thomas in the Detroit News. The meeting would be the change for him to fulfill the promise he made to Thomas, and would bring some much needed closure to him as well. He knew that by meeting Thomas, he would have to relive that painful event again, answering her questions about her son's death. Ward answered her questions with the detail she craved.
Ward himself was injured as a result of a car bomb. He returned from Iraq with a Purple Heart, fighting the demons that come along with combat injuries and watching your friends die. Once he returned home, life quickly unraveled for him. He was discharged from the Army in March 2005. He was diagnosed with PTSD and struggled fiercely with guilt over surviving combat when others didn't. He began self medicating with cocaine and soon became addicted, eventually serving 6 months in jail. According to Ward, jail saved his life. He was able to break his addiction, as well as reconnect with his Christian faith.
The weekend was a time of closure and healing for Ward and to some extent Johnson, though her pain at losing her son will never fully heal. Ward spoke with Johnson and family friends, as well as Thomas's sister, herself a Soldier stationed at Fort Bliss, Texas. He attended church with Johnson and listened as the minister said something that had special meaning for him. "God has spared you another year. Make good on your promises." For Ward, he was finally able to fulfill that promise that he had tucked away in a bag, four years before.
"I'm grateful that Ward was there and he made it," said Johnson. "He made it enough to come and tell me what happened. It took four years, but he made it."5
Just a reminder of what our Troops have given, so that we can continue to live the way that we wish here in the United States.
Please never forget the priceless gift our Troops have given us. Keep them in your hearts and prayers and always remember those who have given their all.
Next Page »