Over the past year or so, the Army has worked diligently to increase their focus on the prevention and response to sexual assault. Their eventual goal is to completely eliminate sexual assault from the Army altogether. The Army is engaged from the top down to do what they can to educate Soldiers about sexual assault, teach them how to reduce their risks of becoming a victim, and get them engaged in the prevention aspect of it, by intervening if they see something happening that shouldn't. I often wonder though, if leadership at all levels are really engaged and willing to do what is necessary to eradicate this horrific crime from the Army. I'm sure you're wondering why I would say that.
Every day, across this country and around the world, millions of sexual assaults occur. Laws regarding sex crimes have been stiffened and in most states, someone who commits a sex crime must register as a sex offender, sometimes for the rest of their lives. In many states, when a sex offender moves into a neighborhood, they must register with the local police department. Notices are then sent out to residents in the area, advising them of this fact. Yet these crimes still occur at an alarming rate, even in the military. That really shouldn't come as a surprise, because afterall, Soldiers come from American society.
I can't count the number of hours that I've spent with victims of sexual assault at the emergency room of the hospital. I can't count the number of miles I've put on my car to accompany a victim to have a Sexual Assault Forensics Exam completed and I can't even begin to count the amount of hours that I've spent in a CID interview room, as the victim recounts what happened to them, once again. It's a lengthy process, one that can sometimes last as many as 10-15 hours at a stretch. I can't say enough about the professionalism of the CID agents as they pull out all stops to investigate the crime and ensure they have a solid case before presenting it to legal and then to the command to determine the course of action from there. But, what if a particular command isn't committed to preventing sexual assault or holding offenders accountable for their actions?
Believe it or not, even with the Army's increased commitment to eliminating sexual assault, there are registered sex offenders who are still serving in the military. That's a scary thought, huh, one that's unfortunately true. You can access information about registered sex offenders in your area by visiting http://www.familywatchdog.us . Try it. I think that you'll be as appalled as I was when I saw how many registered sex offenders lived in the area I do, and even more so when I saw that some of them were Soldiers. How is this allowed? Perhaps, because of the work I do, my opinions are a bit biased, but I really don't think so. Why run the risk of this person sexually assaulting someone else? Why take that chance.
I'm sure that there are some who have to register as a sex offender who maybe shouldn't be on there, but not many. The type that I'm thinking of when I make that statement, is say… a 18 or 19 year old who starts dating a young lady a few years younger than himself. They have sex and suddenly he's charged with a sex crime because she was under the legal age of consent. That young man will have to register as a sex offender. That's not the offender that worries me. The ones that concern me are ones who have been charged with a sexual assault, tried, found guilty and somehow are continuing to serve in the military. How is that happening? Are they receiving moral waivers when they enlist, enabling them to join the Army, even though they've been convicted of a felony? Has their command known about the conviction and chose to do nothing? Was command even made aware of the conviction? Or how about the one who commits a sex crime while he or she is serving in the military and command doesn't courts martial them, but instead makes them register as a sex offender, maybe takes away some rank and gives them an article 15. It happens and it's infuriating. I don't know about you, but those aren't the types of people that I'd want watching my back downrange.
My concern with this, is the fact that some of these people may commit the same crime again. Especially if they know they've gotten away with it the first time. Isn't it endangering other Soldiers, family members, civilian workers and other citizens by allowing someone with a sexual assault conviction to continue to serve in the military? Until this changes, I don't see how the Army can eliminate sexual assault in it's ranks. This is something that needs to be looked at closely. I do feel that each case should be looked at individually and all information should be taken into account before decisions are made, however this is something that the Army is very serious about and something that they should consider, as they continue their 5 year plan to eliminate sexual assault from the Army.
For service members, the legacy of those who served before them is one that is rich in history, pride, tradition and similarity of experiences. To be able to get the opportunity to sit down and visit with veterans many of whom served in previous conflicts and hear their stories is something to be treasured. They are a wealth of information and a great resource. Members of the 82nd Airborne Division were able to do that, when they visited the Liberty Commons Nursing and Rehabilitation Center in Sanford, N.C. on Memorial Day, and spent time with veterans who live there. The administrator of the nursing home, Linda Andrews said the residents were excited about the visit.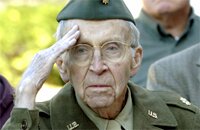 "Even though it's been years since they've served, these Soldiers still recognize the importance of their sacrifice," Andrews said.1
The visit actually began the Friday before, with a ceremony that included a formal presentation of colors, recognition of the 13 veterans who attended, the playing of patriotic songs and a lunch. The best part of the event, however, was the chance for the young Soldiers to visit with the veterans and hear their stories.
"For the veterans, it's a way for us to honor them and thank them for their service," said Capt. Light Shin, an Army chaplain. "For the new guys, it's a great way to learn from them, from their sacrifices, so that they can become stronger, better equipped Soldiers in their duties."2
Veteran residents of the nursing home served in several conflicts, among them World War II, the Korean War and Vietnam. Their vast knowledge and experiences are something that our young Troops can learn a lot from. Major Greg Stephens, whose wife Cassie serves as the director of nursing at Liberty Commons said it's important for active duty Soldiers to remember the sacrifices of past Soldiers and take the time out of their days to remember and recognize these heroes.
"It's a sincere honor to be able to salute the veterans in front of me who truly were and still are a part of the 'Greatest Generation,'" Major Stephens said. "You are the same men and women who came out of the Great Depression, who won great victories and made lasting sacrifices during war and helped build or define the world that we live in today."3
One of those veterans. Lewis Haywood, only spent 3 years in the military, but learned a lifetime of lessons in those 3 years, such as the similarities of people, regardless of the country they're from. He joined the Army in the 60s as a teenager, during the time that fear of war with the Soviet Union was prevalant. Haywood was stationed in Germany when the Berlin Wall was first erected.
"I met a lot of nice people and learned how to get along well with people from other countries," Haywood said. "For the most part, people in other countries are friendly but you'll always find some unfriendly people anywhere you go."4
Another Veteran who resides at the nursing home, Lillian Lang, was the spouse of an Air Force pilot during World War II. Wanting to contribute herself, Lang enlisted in the Army and served in an intelligence office in California. She shared how much she enjoyed her time in the military.
Another resident, Thomas Womble served as a Staff Sergeant in Korea for 13 months. During his time in service, he was injured when a mortar exploded and blew off one of his toes and caused permanent scarring to the left side of his face. He was discharged due to the injuries he received. Following his discharge from the military, Womble served for 30 years in the US Postal Service.
Each of the veterans who reside at the nursing home, had a story to tell. Stories that in many ways were familiar yet different to the young Soldiers who were there to visit with them. Each of the veterans are living history and are a valuable resource for our Troops.
I'm impressed that the Troops led by Major Stephens were willing to spend the time with these veterans. I would hope that in many other locations across the country, other Soldiers are doing the same thing. These men and women deserve our thanks and our gratitude. What they don't deserve, like happens so often when a person is placed in a nursing home, is to be ignored or forgotten. They are the history of this country.
As I sit here, reflecting on the many sacrifices over the years of military veterans in this country, it's only fitting that I pay special tribute to some of my ancestors who sacrificed so that we might continue to live in freedom.

My grandfather's cousin, Oliver N. Vannaman who served during World War II in the US Army, earning a Silver Star. Unfortunately I don't have a photo of Oliver.
These are just a few of my ancestors who have served this country proudly, who believed in the ideals that this country was founded on and who were willing to make the necessary sacrifices to ensure that we could continue to live in freedom. Many who have served in my family are still with us today. These men and many men and women like them are what this day is all about. We owe them a debt of gratitude. They and men and women such as them, are the reason that I do what I do every day. Thank You just doesn't seem quite enough.
In the Central Texas city of Harker Heights, a group of military veterans set out on a very special mission to honor a Soldier currently stationed at Fort Hood, who's in a valiant fight against cancer. The Veterans of Foreign Wars Motorcycle Group Unit 14, which is part of the VFW Post 3892 stepped up to the plate by hosting A Hero's Ride to raise funds to ease the financial burden on Sgt. Anson Martin an aircraft hydraulics specialist assigned to 4th Squadron, 3rd ACR and his family as they continue the battle his disease. The group couldn't have picked a more fitting day to hold the ride, as Saturday May 16th was Armed Forces Day. What better way to show your appreciation for our Troops, than to do what has to be done, to help a soldier in need.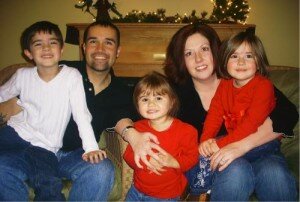 Between the hours of 0600 and 0800, the parking lot of the VFW filled with motorcycles of all types, as well as passenger vehicles, who would also follow the motorcyclists on their mission that day. Prior to beginning the ride, the State of Texas State Senior Vice-Commander presented Sgt. Martin and his family with a check to pay off their car, as well as presenting the family several other gifts. Sgt. Martin also participated in the ride, riding with one of the members of VFW Motorcycle Group #14 in a sidecar and recording the entire ride on video. Sgt. Martin's family was able to participate as well, as the State of Texas VFW provided a van and driver at their disposal for the day. Shortly after the ride began, a steady rain began falling. While the rainfall discouraged some from continuing on the ride, over half of the riders and their passengers remained dedicated to completing the mission and arrived at the final destination in Temple, Tx. After leaving the post in Harker Heights, riders then headed towards their first stop at VFW Post 3393 in Kempner, Tx. Shortly after the ride began, the rain began falling steadily, accompanied by wind. Members of the post had hot coffee and donuts waiting for the soaked riders as they arrived. After a short time in Kempner, the riders headed north to VFW Post 8230 in Gatesville, where they were met more coffee and donuts and a place to rest and dry off a bit, before heading towards Belton. As the riders left Gatesville, the rain subsided for a short period of time, before picking up again and ensuring that everyone arrived at Belton Lake VFW Post. Riders were greeted with plenty of dry towels, meat, cheese and crackers along with plenty more hot coffee. The marquee in front of the VFW at Belton Lake proudly stated "Welcome Sgt. Martin," so there was no doubt that they were glad to be participating in this important event. Members of the Belton Lake VFW Post also presented Sgt. Martin with a check for donations that they had collected in his behalf. Riders dried off and rested a bit before heading for the final destination, the VFW Post in Temple, and a meal in honor of Sgt Martin and his family. A total of 120 riders signed up, 100 began the ride with 55 actually completing the 96 mile ride.
After a wonderful meal at the Temple VFW, the President of the VFW Motorcycle Group Unit 14, commanders of Sgt. Martin's Squadron presented the VFW Motorcycle Group Unit 14 with a plaque expressing their appreciation for the group coordinating the benefit Hero's Ride. Unit 14's President, Allen Freeman then shared that the benefit had raised over $7,000 to assist Sgt Martin and his family and presented Sgt. Martin with US Army and US Marine Corps flags that had been signed by all the motorcyclists and their riders. Sgt. Martin expressed his heartfelt appreciation at the generosity and kindness that the Central Texas Community and most importantly, the VFW Motorcycle Group Unit 14 and Department of Texas VFW have bestowed upon him and his family, during this trying time.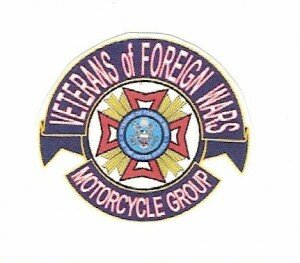 The dedication of the members of the VFW Motorcycle Group, Unit 14 in Harker Heights, Texas is truly inspirational. They believe and demonstrate what the term "Veterans Helping Veterans" means in their actions and their words. I was honored to be able to participate in this very special Hero's Ride and was inspired by the dedication of each and every person that I came into contact with during the ride. The kindness, generosity and willingness of this group to help other veterans and soldiers in need, sets a very high standard for other VFW Motorcycle Groups to follow.
Sgt. Anson Martin is an amazing young man. His optimism, faith, positive attitude and determination to overcome and conquer his disease are truly inspirational and amazing. He exemplifies the true warrior spirit that is so inherent in our Troops and our Veterans. Sgt. Anson Martin is a true hero in every sense of the word.
You can read the original article I wrote about this ride, here. In that article, you'll also find a link to Sgt. Martin's Caring Bridge page as well.
"United In Strength" Armed Forces Day 2009
The Armed Forces of the United States of America, have always stood ready to defend this country and the ideals that we live by, as long as this nation has been in existence. They've stood ready to respond at a moment's notice, to do what is necessary to ensure we remain free. Men and women have willingly made sacrifices to ensure that we as American citizens are able to continue living the life that we do in our country. They've often sacrificed by giving their very lives, so that we can continue to live our lives as we chose. It's only fitting that we as American citizens take this day to show our appreciation for all that these brave men and women have made possible for us.
Tomorrow, Saturday May 16, 2009 we celebrate Armed Forces Day, a day that has been set aside for us to give thanks and show our appreciation to our brave servicemembers. Initially, each branch of the military celebrated their own separate day. However, on August 31, 1949, then Secretary of Defense Louis Johnson announced the creation of an Armed Forces day to replace the separate days that each branch of the military celebrated. This stemmed from the unification of all the branches of the Armed Forces underneath once department, the Department of Defense. All branches of the military, except for the Marine Corps dropped the separate day, however the Marine Corps still supports Armed Forces Day.1
President Harry S. Truman announced the formation of Armed Forces Day and praised the hard work of each branch of the military, both at home and overseas. Similar to the tensions and uncertainties we face today with terrorists worldwide, in 1950 the country was facing uncertainty, and tensions worldwide, due to communist aggressions. Below is an excerpt of the speech he gave on February 27, 1950:
"Armed Forces Day, Saturday May 20, 1950, marks the first combined demonstration by America's defense team of its progress, under the National Security Act, towards the goal of readiness for any eventuality. It is the first parade of preparedness by the unified forces of our land, sea and air defense."2
This year, the theme of Armed Forces Day is "United In Strength." With members of all branches of this country's Armed Forces currently fighting side by side in the wars in Afghanistan and Iraq, this theme could not be more fitting. This team signifies the team work that is evident as our Troops continue their mission in those countries as well as many others across the world. It signifies the unified effort that these conflicts require. In the midst of the war, they're not looking at each other as members of different military branches, but instead as brothers and sisters in arms.
On this day, across the country, many communities will show their appreciation for our Troops with parades, special activities honoring them, open houses on military installations and even special ceremonies and receptions. Check your local area to see what activities are taking place and take part in them if at all possible. Take some time out of your day to let our Troops know how very important they are to the continued existence of our country, and how much you appreciate the sacrifices that they make.
http://www.defenselink.mil/afd/military/history.html [↩]
http://www.defenselink.mil/afd/military/history.html [↩]
1
67 years ago, 78,000 service members in the Phillippines were forced to march over 55 miles from the Bataan Peninsula to Camp O'Donnell to be held as prisoners of war, after allied forces surrendered in the Phillippines. The journey that these service members were forced to take was a harsh and grueling one. Along the way, troops were beaten, food and water was withheld for days on end. If they became weakened and fell out of line, they were executed. As a result of this harsh and cruel treatment, almost 20,000 of them died. Once they reached their destination, the men were transported to Japanese prison camps and held prisoner for 3 years in horrible conditions.
A Memorial March is held every year, during the month of March, at White Sands Missle Range in New Mexico. Each year competitors from different branches of the military, as well as civilians participate in the Bataan Memorial Death March to honor the brave men who were forced to make that march 67 years ago.
In Iraq on May 10th, 86 soldiers and civilians stationed at COB Basara joined forces with Minnesota National Guard Soldiers to participate in the 12th Annual Bataan Memorial March. The march was organized by members of the Minnesota National Guard's 1st Battallion, 194th Armor Regiment. They have a deep connection to the veterans of the Bataan Death March. In 1941 Soldiers from the Minnesota National Guard's 194th Tank Battalion deployed to the Phillippines and were attacked on the Bataan Peninsula by Japanese forces. For 5 months, they fought in sustained combat and many were forced to make the Bataan Death March. Those who survived, of course, ended up as POWs for 3 years.2
To show their respect for those who lost their life during the Death March and those who survived, Soldiers from the 34th Red Bull Infantry Division and 10th Mountain Division participated alonside their bretheren from the Minnesota National Guard, by competing in 10 and 20 mile marches. Major Thomas Sutton with 10th Mountain Division competed in the 20 mile light division march.
"This was a great opportunity," Sutton said. "I just wanted to finish. But I went slow and kept a steady pace and everything worked out."3
I think it's admirable that these Soldiers took time out of the hectic pace of their day, in a combat zone to honor veterans who've come before them and whom endured such horrific conditions. By doing so, not only are they paying great respect and honor to the men who endured the Bataan Death March, but reminding themselves and others of the pride our service members take in serving this country.
http://www.answers.com/topic/bataan-death-march [↩]
http://www.defenselink.mil/news/newsarticle.aspx?id=54277 [↩]
http://www.defenselink.mil/news/newsarticle.aspx?id=54277 [↩]
Today is a very special day for mothers. It's a day in which we honor our mothers and let them know how much they are appreciated. Today, as I write this, there are thousands of mothers whose day will mean work as usual, who won't be able to be pampered and catered to, because they're performing a very special job. The job of an American Service Member. The mothers are very special women, as they've set aside their personal needs, given up time with their family on this special day, to serve our country. Thousands of military moms won't be able to spend this special day with their spouses and children, because they're fighting for freedom around the world. I'd like to salute these special ladies, wish them a very Happy Mother's Day and thank them from the bottom of my heart for their unselfish sacrifice for the citizens of this country.
He lay unresponsive in a coma for 23 days at Walter Reed Army Medical Center, after being severely injured in a roadside bomb blast in Afghanistan, that left him with severe TBI and missing his legs. His family kept vigil at his bedside, talking with him, trying to coax him out of his coma, to no avail. His worried family continued to hope and pray, though his prognosis looked grim, due to the severity of his brain injury. One day, last June, with the utterance of one word by a visitor to his hospital room, that all changed.
On that day in June 2008, General David Petraeus came to visit 1LT Brian Brennan, who served with the 101st Airborne Division at the time of his injury. General Petraeus once commanded the 101st. When he arrived, General Petraeus tried speaking typical words of encouragement to the young Soldier.
"Hang tough, big guy." General Petraeus said. "Your troopers need you back out there." 1
There was no response whatsoever from the hospital bed. It didn't seem to matter that the Commander of US Central Command was in his room, speaking to him. Lt Brennan lay motionless. Petraeus said he really didn't think there was any hope. As he turned to leave, something made him decide to turn around and try one more thing.
"I just decided to shout out, 'Currahee,'" said General Petraeus. "We counted one, two, three Currahee."2
The word 'Currahee' is a Cherokee Indian word that's also the motto for the Band of Brothers regiment of the 101st Airborne Division. The word translates to English as "We Stand Alone." The utterance of that single word by General Petraeus somehow broke through the fog and Lt. Brennan responded.
"That's when he kind of sat up in the bed as best he could," said Jim Brennan, Brian's father.

"Like he was saying, 'I'm in here, I'm in here."' Said his mother Joanne Brennan.

"All of a sudden, the lieutenant, his stumps are banging up and down on the sheets. His head is moving around and very clearly responding to his unit's nickname," said Petraeus. "For three weeks, he had not responded to the voices of his family, but that Band of Brothers motto brought him back from the living dead."3
That day in June, marked the beginning of his miraculous recovery. Brian is now out of Walter Reed, receiving out patient rehabilitation on his hand, his prosthetic legs and his speech. His memory is improving and less than a year after his horrific injuries happened, he delivered a speech to a crowd of around 2,000 people. He was also able to meet up with General Petraeus again, when he introduced Brennan as the unsung hero in the New Jersey Hall of Fame.
"I accept this honor on behalf of all service men and women ….." 1LT Brennan began.
"And guess what happened," said his father.
"One, two, three, Currahee!" said Petraeus.4
His hometown has rallied around him and his family, to make sure that Brennan is able to return home and continue recovering from his injuries, creating a trust to help defray the costs of travel, treatment and ensuring that Brandon would have a wheelchair compatible place to live. A new 1,000 square foot addition has been constructed onto his parents home in Howell, N.J. A team of volunteers in the community donated time, money and labor to construct the addition, so that Lt. Brennan would be able to return home during his recovery, yet be independent. The construction was a complete effort of the community.
"This has been one of the most rewarding experiences, and I have met some of the nicest people," said Jack McNaboe who took the lead in the volunteer effort.5
According to Brandon's father, Jim Brennan, the Stands Alone trust fund that was set up, has exceeded Brian's needs. The family plans to begin helping the families of other wounded veterans with the additional funds received.
"Our mission is to help the family members and the loved ones of wounded soldiers stay (with them) longer through their recovery, so the Soldier's health can improve," said Joanne Brennan. "I want to meet with the families of wounded veterans and see their faces when I say, 'Give me your bills. Don't worry, stay with your loved one.'"6
It's amazing how that one word, Currahee, changed the course of Brian Brennan's recovery and how from that has grown a non-profit organization whose mission is to ease the load on the family members of our Wounded Warriors. I applaud the Brennan's for taking the time to think of the needs of families in a similar situation as the one they faced, knowing the hardships being away from home can cause, as they care for their loved ones, and doing what it takes to ease that burden for these families. 1LT Brian Brennan is truly an inspiring young man; a Soldier who takes pride in his service and in our country and who demonstrates the tenacity and resilience, which is so evident in our Troops. It wouldn't surprise me in the least, if 1LT Brian Brennan ends up eventually returning to active duty, once his recovery is complete.
I encourage everyone to visit the Brian Brennan Stands Alone website to find out more about the trust and find out how you can help other wounded warriors and their families by making a donation to the trust.
Strong, independent, resilient, innovative, intelligent, determined, courageous, multi-tasker, caregiver, supportive, capable, patriotic, loyal, tough, graceful, humble and selfless. All of those words, are one that can and does describe that very special person, who is a military spouse. Just like their service member spouse, they come from all walks of life, are of different sizes and shapes, different colors, religious affiliations. Some have careers of their own, while others chose to stay at home. While many military spouses are women, that isn't always the case, as there are many men as well, who are married to a service member. They're not issued a uniform, yet they serve this country as proudly as their spouse who does wear the uniform and you'll rarely hear them complain about the life that they have chosen to live.
A military spouse is a unique breed of human being. Just the fact that they are married to a service member, means that they've chosen to accept a very special role in life. Most of them know going in, that their life will be a nomadic one, moving every 3 or so years, when their spouse is PCSd to a new duty station. They also know, given the state of the world, that their spouse is likely to be gone for long periods of time on various deployments around the world. Even knowing these things, they have made the choice to take on a very special role, that of the military spouse.
In 1984, then President Ronald Regan declared that the contributions of military spouses should be honored. Since that time, the military has designated the Friday before Mother's Day each year to be Military Spouse Appreciation Day. Each year, all branches of the military hold events to honor these very special people who's role in this country's defense is so very vital. On May 5th, Navy Admiral Mike Mullen, issued a message to military members and their spouses around the world.
"Each May, our nation pauses to pay tribute to our past, present and future military spouses. Nothing could be more right, or more honorable, than this. Without our families, those of us in uniform cannot serve. And truly, our spouses serve just as much as we do.

"Despite the strain of nearly eight years of war and numerous critical engagements around the globe, America's military is stronger and more capable than ever. From personal experience, I know that much of that strength comes from our spouses. They are vital to our success. And they make the journey of service - -truly one we choose together - so much richer, rewarding, and satisfying.

"Military spouses bear great burdens, but they also know the tremendous difference they are making. That resilience is due not just to the rewards of service - which are great - but also by means of a critical network of support, one that many spouses themselves create.

"Deborah and I have seen and experienced this network ourselves - and believe us - it makes a big difference.

"On behalf of the Joint Chiefs and their families, we are proud to honor this occasion on the eighth of May. The unending service and sacrifice of our military spouses are worthy of both praise and an equally continuous commitment from a grateful nation."

Sincerely,

M.G. MULLEN
Admiral, U.S. Navy1
If you know a military spouse, please take the time today, to Thank them for their service to our country. Thank them for their contribution to our country and our country's safety. Or why not do something special for a military spouse? Not only will it be greatly appreciated by them, but it will also know that people truely do care about our Troops and their family members.
http://www.defenselink.mil/news/newsarticle.aspx?id=54202 [↩]
They come from all walks of life. They are of different races, different genders, different religious backgrounds, different shapes and sizes, have different educational backgrounds, different socio-economic backgrounds and sometimes even from different countries. They all however, have one thing in common - their service in the United States Armed Forces. Each year, for the past 11 years, the month of May has been set aside as National Military Appreciation Month.
How it all began…

National Military Appreciation Month started as a simple idea; to gather America around its military family to honor, remember, recognize and appreciate those who have served and those now serving and to know the history behind it all. This idea was then legislated twice to achieve greater national attention and recognition.

The first legislation was in the United States Senate in 1999 designating May as National Military Appreciation Month. With the support and sponsorship of Senator John McCain, (R-AZ) and Representative Duncan Hunter, (R-CA) of San Diego and over 50 veteran service organizations, this important and timely legislation tells our service members that their country has set aside an entire month to honor, remember and appreciate them. In April of 2004, more comprehensive legislation was passed by unanimous consent of both Houses of Congress, H. Con. Res. 328, that May is National Military Appreciation Month and urges the President to issue an annual proclamation calling on the American people to recognize this special month of May through appropriate ceremonies and events.

A group of volunteers has been working for 10 years towards preserving May as National Military Appreciation Month; from Washington D.C. to California and even Iceland, people came forward to help support this goal. Instrumental to achieving these results from early on is Duncan Munro, MSgt USAF (Ret) who has served as National Events Coordinator and supported the website for all these years. Michael Fleming from Los Angeles works diligently as the Public Relations and Media Contact to promote and encourage participation worldwide; Alice Wax worked for passage of related legislation and Shauna Fleming is serving her fourth year as National Spokesperson. She continues to appear on radio and television shows and has visited to the Oval Office while working on her own goal of collecting 2.6 million letters of appreciation for our troops through A Million Thanks. Other military support organizations have also embraced NMAM to include Rebels With A Cause, Armature Radio Military Appreciation Day (ARMAD) and The Thank You Foundation.

Most intriguing to National Military Appreciation Months success is that it's built from the ground up by a handful of volunteers with a genuine desire to build public patriotism and support for our troops and veterans.

Our military has played a major role in the development of our country chronicled through their unbending honor, their dedication to duty and their love of country. Unfortunately, it is common for many families to be neither aware of nor value and understand the service given by those in their own families, many of whom are of the "Greatest Generation" or even the call to duty, honor and country we see now. Schools no longer teach those military events that turned the course of history. We are slowly losing our connection to our own American history. Names like Pearl Harbor, San Juan Hill, Civil War, Belleau Wood, Continental Army, 38th Parallel, Berlin Airlift, Tet Offensive and Normandy are rapidly losing their significance to the general American population, particularly our future generations – our youth.

Because most holidays commemorating historical military events have become little more than three-day weekends lacking focus on their original purpose, this month is needed to remind us of the sacrifices and the history we as Americans have been privileged to participate in throughout the past 230 years.

Through appropriate means and incentives, Federal, State, and local governments and private sector entities are invited to participate in this special month and to encourage everyone to sponsor and participate in programs via multiple venues, giving the nation a time and place upon which to focus, draw attention, and express our appreciation and thanks to our military family.

Due to military deployments worldwide protecting our national interests, Americans are being asked to serve. Employers are being asked to accommodate lengthy absences by key employees. Our military represents the highest caliber of professionalism and technology. We ask them to willingly risk their lives on a moments notice; should we not willingly and openly recognize their contributions and their sacrifices as well.1
Throughout the month of May, there are several very significant dates to remember, though any day should be a day that we give thanks for our military members and show our appreciation to them. Specific events across the country, have been scheduled to coincide with these dates:
May 1 is Loyalty Day.
May 8th is VE Day
May 9th is Military Spouse Appreciation Day
May 16th is Armed Forces Day
May 25th is Memorial Day
You may ask what you can do to show your appreciation for our military members throughout this month. Many events have already been scheduled, so by checking your local community events calendar, you can find out what's been planned in your local area. If there is nothing planned for your area, why not plan something yourself?
Another place that you can check to find out what activities are scheduled in your local area, is the National Military Appreciation Month website. On the website, you'll find suggestions for events, a map of the US which you can click for your state, to find out what events are happening there, as well as photos and information about National Military Appreciation Month. I encourage you to visit the site.
As a nation, we observe and participate in various national cultural and social awareness events through mass media attention and educational curriculum. However, we have not allocated appropriate recognition of the most important presence in the world today, an entity that impacts each and every American in a significant way, the Armed Forces of the United States of America.

National Military Appreciation Month (NMAM), as designated by Congress, provides a period encompassing both the history and recognition of our armed services with an in-depth look at the diversity of its individuals and achievements. It allows Americans to educate each generation on the historical impact of our military through the participation of the community with those who serve encouraging patriotism and love for America.

This month gives the nation a time and place on which to focus and draw attention to our many expressions of appreciation and recognition of our armed services via numerous venues and also to recall and learn about our fast American history.

National Military Appreciation Month (May 2009) includes Loyalty Day (1st), VE Day(8th), Military Spouse Appreciation Day (8th), Armed Forces Day (16th), and Memorial Day (25th). This very important month honors, remembers, recognizes and appreciates all military personnel; those men and women who have served throughout our history and all who now serve in uniform and their families as well as those Americans who have given their lives in defense of our freedoms we all enjoy today.

It recognizes those on active duty in all branches of the services, the National Guard and Reserves plus retirees, veterans, and all of their families - well over 90 million Americans and more than 230 years of our nation's history. Let us celebrate them just as we celebrate the other important entities that make up this wonderful country of ours.2
The Defense Department is participating in various events, along with America Supports You, such as the McDonald's Air & Sea Show in Fort Lauderdale, Fla, the Joint Services Open House at Andrews Air Force Base, Md, as well as the Professional Golfer's Association events across the country. ASY will also hosted a concert featuring singer Jenny Boyle at the Pentagon on May 4th. NASCAR is planning to unveil an ASY car at Lowe's Motor Speedway in Charolotte, NC on May 8th. The Discovery Channel is also producing a series of "Thank You's" for the Military Channel, in which people from across the country will be "thanking the troops" for their service.3 I'm excited to see these spots.
I encourage you to get involved and really let our military members know how much they're appreciated. Appreciating our military members, is more than just slapping a $2-3 magnet on the bumper of your car or a bumper sticker that states "I Support Our Troops." Show them something more tangible. There are tons of ideas at the NMAC website. Be creative and do something that will send the message without a doubt, that you appreciate what our Troops do for our country. Below, is a video tribute that I did a couple years ago, to Hank Brake's song "Thank You."
http://www.nmam.org/about2.htm [↩]
http://www.nmam.org/about.htm [↩]
http://military.com/features/0,15240,134360,00.html?ESRC=marinenews.RSS [↩]
Next Page »