In hospital and clinic settings there are certain standards of care that are expected. That includes standards such as ensuring that medical equipment used in treatment of a patient is sterile. It doesn't matter whether that is a civilian hospital, a military hospital or a veteran's hospital. Recently it has made headlines that veterans in several Veterans Affairs medical facilities were exposed to viral infections including hepatitis by using equipment that was not properly sterilized. So far, viral infections, including hepatitis have been found in 16 patients. More than 10,000 veterans were warned to get blood tests, because they could have been exposed to contamination at several different veterns healthcare facilities.1 That's just NOT acceptable. For some people, those infections could be life threatening.
The Joint Commission on Accredidation of Healthcare Organizations sets standards of care practices for hospitals and clinics to follow. Those standards aren't overly harsh, but are standards that should be practiced in every healthcare facility in this country. Why then, did these Veterans Hospitals not follow the standard of care, in regards to infection control? Why were our veterans put at risk in this manner? Those are questions that all of us should be asking right now and demanding answers. It's not acceptable practice in our civilian hospitals and it darn well shouldn't be in facilities that take care of our veterans! They deserve only the best medical care available in this country. Nothing less is acceptable.
I for one am completely outraged that something like this has happened to our veterans, anywhere within the VA healthcare system. The numbers of veterans who have been infected is appauling! So far, according to VA spokeswoman Katie Roberts, 10 colonoscopy patiets have tested positive for Hepatitis, after receiving treatment at the VA medical center in Murfreesboro, Tennessee. 4 of those patiets have tested positive for Hepatitis B and 6 have tested positive for Hepatitis C, according Roberts. Those are diseases that don't go away. Roberts was quick to say however that there was no way of knowing the source of the infections.
"There's no way to scientifically prove they contracted this due to treatment at our facility," she said.2
She went on to say that the VA will make sure that all patients who have tested positive, will the the best possible treatment. In that situation, you can bet I would not want to receive any further care from the VA system, for fear of contracting an even more serious disease such as HIV. A spokeswoman for the VA inspector general's office, Joanne Moffett said on Friday that a review has been started.
Some veterans, have opted to seek testing from private physicians instead of the VA system. Can't say as I blame them there. This is serious! Our veterans should get only the best medical treatment that is humanly possible. They've earned that right and this is a slap in the face to those who have given so much to this country.
According to Roberts, the VA healthcare system has conducted a review of VA facilities nationwide. She went on to state that the VA cannont yet say if patients at other locations were exposed to infectious diseases from improperly sterilized equipment. My thought is that Congress and President Obama need to become involved. We as citizens of this country need to DEMAND better healthcare for our veterans. This should never have happened and the VA has a duty to our veterans to ensure that something like this never happens again.
http://www.military.com/news/article/patients-of-problem-va-clinics-infected.html?wh=news [↩]
http://www.military.com/news/article/patients-of-problem-va-clinics-infected.html?wh=news [↩]
This morning I returned to work, following a few vacation days and was horrified after reading an article in my email box. So much so, that I felt compelled to write about it. I'm extremely disillusioned and honestly, quite appalled about the things that we as Americans consider important. Things have definitely changed since I was raising my children as well as the way I was raised. Have we forgotten about the ideals that this country was founded upon? Have we forgot about why the United States of America is the greatest place on earth to live? If what occurred on a recent commercial flight is any indication, then we as Americans have our priorities all screwed up!
On the flight in question, a flight attendant posed a challenge to the passengers. What was the challenge you ask? To name just 1 of the 5 people who have been awarded the Medal of Honor since the wars in Afghanistan and Iraq have begun. I've featured stories about each of them, here at A Soldier's Mind. If the passengers could do so, they would be awarded a free drink coupon. Sounds easy enough, right? You might be surprised and as appalled as I was, at what happened. It definitely makes you wonder what is being taught to the children of this country. Where are priorities lie and just plain what is happening to our country.
Of approximately 150 passengers aboard the flight, only 1 person was able to name a Medal of Honor recipient from the recent conflicts. Only one person? Folks that's sad. Our military holds a very important piece in this country's history and only 1 person could provide an answer. For myself, that is extremely embarrassing to think that we're raising a generation of young men and women and not teaching them the important things about the history of our country. The adults on that flight should be ashamed of themselves. What's even more frightening is that some of these people and perhaps eventually their children, may hold very important positions in the country. Who knows, one of them may be a future President. Scary huh? I don't know about you, but I sure don't want someone like that in charge of my country! It's an outrage, and a disgrace!
"Dale Shelton, an Annapolis, Md., resident who served five years as a Navy intelligence specialist, was the only passenger to press the button over his seat to beckon the attendant. Shelton's response: Army Sgt. 1st Class Paul R. Smith, the first Medal of Honor recipient in the global war on terror and in Operation Iraqi Freedom.

Smith received the highest military honor for valor posthumously on April 3, 2005, two years to the day after saving more than 100 soldiers in the battle for Baghdad's airport. His young son and widow accepted the award on his behalf during a solemn White House ceremony.

The flight attendant gave free drink coupons to Shelton, as well as his wife, Jean, and two other traveling companions. Then he returned to crew area to announce over the intercom that only one person had correctly answered the challenge.

This time, the attendant offered a second challenge: "Name an 'American Idol' winner." The cabin lit up like a pinball machine as 43 passengers scrambled to push their attendant call button. Passengers named various Idol winners.

The attendant announced that he wasn't going to award drink coupons for that answer, telling the passengers that "naming an Idol winner was not worth a free drink," Shelton recalled"1
What's wrong with the priorities in this country? Instead of ensuring that our children know about the history of our country and the men and women who keep it safe, we encourage them to idolize fictional heroes on television, video games, sports celebrities and people in the acting and musical fields. Something's wrong with that picture, don't you think? Something's wrong when we know the names of those people, yet can't name one military hero! It's a disgrace and I for one am upset, disgusted and embarrassed for this country.
After Shelton was able to name a Medal of Honor Recipient, the flight attendant asked Mr. Shelton if he could name the other 4 recipients of the award. Mr. Smith was able to accurately name 4 out of the 5, forgetting to mention Marine Cpl. Jason Dunham, who gave his life on April 15, 2004 by using his body to shield his fellow Marines from a hand grenade. He regretted that he had forgotten Dunham's name.
"The flight attendant didn't hold Shelton's memory lapse against him though. "He gave me all the remaining drink coupons he had in his possession and shook my hand," Shelton said.2
Recently the Department of Defense created a page paying tribute to the 5 service members who have been awarded the Medal of Honor during the Global War on Terror. Yes I can name all 5 of them. They are: Navy Lt. Michael Murphy, Navy Petty Officer 2nd Class Michael Monsoor, Army Spc. Ross McGinness, Marine Cpl. Jason Dunham and Army SFC Paul R. Smith. To view the DoD's Medal of Honor Heroes of Iraq and Afghanistan webpage, follow this link. Please encourage everyone you know to visit this site and learn about TRUE American Heroes. Hopefully they'll impart this knowledge onto their children as well.
http://www.defenselink.mil/news/newsarticle.aspx?id=53536 [↩]
http://www.defenselink.mil/news/newsarticle.aspx?id=53536 [↩]
While millions of American Military Members continue to bravely serve our country in harms way, one US Army deserter or should I say coward, received a German Peace Prize on Saturday, for being a coward. This Army Deserter, SPC Andre Shepherd, who is originally from Cleveland Ohio, is currently attempting to claim political asylum in Germany. On Saturday, Shepherd was awarded the Munich American Peace Committee's annual prize, during a protest at a major security conference that occurred in southern Germany.1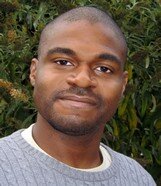 Shepherd had served one tour in Iraq and had returned to Germany where he was stationed, when he went AWOL a year and a half ago. He applied for asylum in Germany on November 26th of last year, claiming he morally objected to the war in Iraq. After his deployment and subsequent return to Germany, he began to explore options. He eventually went AWOL on April 11, 207 from the Katterbach base in the middle of the night, showing to the world, what a coward he really is. What happened to the Oath he took when he enlisted in the Army, the Code of Conduct and Army Ethos? It's obvious that he's someone who doesn't realize the significance of those. He's lived underground in Germany since that time.2
This turns my stomach for so many reasons. I find it despicable that SPC Shepherd is being rewarded in this manner for his actions, when in all reality, he should be spending many years in Fort Leavenworth Disciplinary Barracks. According to publicity about the award from the Munich American Peace Committee, Shepherd was given the award "for his courage and conviction in spite of the possibly extreme punishment from the US authorities and for publicizing your convictions to five other soldiers the courage to also leave the army and push for peace."3
My response to that is, 'What a load of utter crap!' If he really was such a courageous person, one would think that he'd have the guts to go through the appropriate process to see if he was eligible for Conscientious Objector status. Sure the process is a lengthy one, but it's morally the ethically the right way to go about it, instead of being a coward and turning tail and running. His petition for asylum was heard by German authorities on Wednesday and is currently under consideration. I would hope that German authorities will do the right thing and turn him over to US Military authorities. Hopefully that's exactly what they'll do and Shepherd will spend some much deserved time locked up in Leavenworth. It's the right thing to do.
http://www.military.com/news/article/February-2009/us-deserter-receives-german-peace-prize.html?col=1186032307786 [↩]
http://www.mc-network.de/Andre%20Shepherd.html [↩]
http://www.military.com/news/article/February-2009/us-deserter-receives-german-peace-prize.html?col=1186032307786 [↩]
When I first read this story after being sent a link to the story by Haole Wahine, I had many emotions going through me. Feelings of shock, frustration and extreme anger to name a few. Anger that the health and welfare of one of our veterans was less important to a power company, than the 'almight dollar.' Outrage that the power company would even think about putting the lives of people at risk in temperatures, like the ones being experienced in Michigan right now.
1
On January 17th, 93 year old World War II Veteran Marvin Schur was found dead in his home in Bay City, Michigan by his neighbors. His death was caused by hypothermia. A few weeks before, the utility company notified Schur that his power could be shut off, because he was more than $1,000 behind on his utility payments. On January 13th, just 4 days before he was found dead in his home, the utility company had installed a 'limiter' at his home and left a notice on his door. The limiter device was set to shut off Schur's electricity when usage surpassed a pre-programmed amount. The week that Schur died, saw frigid temperatures with nights dipping down well below zero each night. According to the medical examiner who performed the autopsy on Schur, he died a 'slow, painful death' as the temperatures in his home fell below 32 degrees Fahrenheit.2
"Now that I know it was hypothermia, there's a whole bunch of feelings that I've got going through me," Jim Herndon, a neighbor of Schur's said. "There's anger, for the city and the electrical company."3
In many states, where the temperatures often reach below freezing during the winter months, laws are in place to protect people in this type of situation, due to the severely low temperatures that often occur. Apparently that isn't the case in Michigan. According to the neighbors that found Schur's body, on his kitchen table was a utility bill with a large amount of money attached to it. Evidence that his intention was to make a payment on his bill.
The week that Schur died, the temperatures in nearby Saginaw, Michigan was 23 degrees for a high and a low of minus 4 degrees, on January 13. For the next three days, the temperatures dipped even lower, dropping to as low as minus 10 on the 14th. According to the neighbors who found Mr. Schur's body, the furnace in his home was not running and the insides of the windows were covered with ice.
The outrage and anger directed towards the power company, since the details of Schur's death has been made public, has been swift and harsh, as well it should be. Since Schur's death, the power company, Bay City Electric Light and Power has removed around 60 limiters from homes that it had installed on homes, because of late payments.
"It has never been our intention to put anyone at risk," Phil Newton, the electric department director said. He further stated that in 28 years of working in the electric utility field that he'd never experienced a situation like Schur's case. He further went on to say that his staff is doing a lot of soul searching and asking themselves if this situation could have been avoided.4
This situation should have never happened. I realize that utility companies aren't in the business of providing charity, but give me a break! This happened in the middle of the winter, in sub-zero temperatures and the victim was a 93 year old man who was living off of his retirement. This man was a veteran. Is this what our veteran's have to look forward to? I certainly hope not!
Since this incident occurred, the Bay City Electric Light and Power company is re-evaluating how they handle situations such as Schur's. They are reviewing Schur's particular case and how it was handled and determining what procedures should be changed. Unfortunately for Mr. Schur, their actions are too little, too late. Not only was this man 93 years old, but he was a proud veteran of World War II, who earned a Purple Heart during his time in the Army as a medic.
"I am just livid over this," said Jerome Anderson, 55, who lives across the street from Schur. "It's unconscionable that something like this could happen."5
Family members, after learning the cause of Schur's death were shocked and outraged as well. It's a given that the elderly and the very young are at an even greater risk of hypothermia, after even after exposure to even a small drop in temperature. As I stated earlier, most states have regulations in place to protect the elderly and the very young in these instances and many prohibit the cutting off of power during times of extremely low temperatures. I hope, with this tragedy that city and state officials in Michigan will take a strong look at what their lack of even the slightest human empathy has caused. John Sellek , a spokesman for the attorney general's office, said the office was reviewing the circumstances of Schur's death.6 I hope that the city and power company are held accountable for the death of Mr. Schur. In my opinion, it's the only course of action and they should be held accountable.
Marvin E. Schur, 93 year old World War II Veteran was laid to rest on Wednesday. Members of the Patriot Guard Riders flanked the entrance of the Bay City Funeral Home, to pay their respects to this fallen hero.
Rest in peace Mr. Schur and thank you very much for your selfless service to our country.
It's pretty much a given fact that the men and women serving in our country's Armed Forces aren't paid a whole lot. A large majority of them are living paycheck to paycheck, barely getting by. Many of our Veterans are in the same position, some even worse off, as evidenced by the numbers of homeless veterans in our country. When I read about this particular proposal to cut Tricare benefits for Military Families and Veterans I was none too happy.
A recent report from the Congressional Budget Office details just one proposal that would increase out of pocket expenses for medical care for Military Families and Veterans, while others would lose their VA benefits altogether. Other proposals would raise Tricare fees, co-payments and deductibles. Veterans whose medical condition isn't service related could end up no longer being eligible for VA medical care at all. While nothing has been approved at this juncture, the Congressional Budget Office director at this time is President-elect Obama's choice to be his director of the Office of Management and Budget, and who led the work on this proposal, Peter R. Orszag, so it very possibly will have a very real, very devastating affect on our Troops and our Veterans.
"We are going to go through our federal budget, as I promised during the campaign, page by page, line by line, eliminating those programs we don't need and insisting that those that we do need operate in a sensible, cost-effective way," Obama said in November as he announced Orszag's nomination to join his cabinet .

"We're also going to focus on one of the biggest, long-run challenges that our budget faces, namely the rising cost of health care in both the public and private sectors," Obama continued. "This is not just a challenge but also an opportunity to improve the health care that Americans rely on, and to bring down the costs that taxpayers, businesses and families have to pay. That is what [OMB] will do in my administration."

Obama added, "Peter doesn't need a map to tell him where the bodies are buried in the federal budget. He knows what works and what doesn't, what's worth our precious tax dollars and what is not."1
If you care to read the report for yourself, which details these proposals, as well as others, you can do so by following this link to the Congressional Budget Office's website. I'll summarize some of the proposed increases and changes and how they can and WILL affect our Military Families and our Veterans.
TRICARE for Working-Age Retirees – Fees, co-payments and deductibles would be raised for retirees under 62 to restore the relative costs paid when TRICARE began in 1995. TRICARE Prime enrollment would be raised to $550 a year for individuals from $230. Retiree families would pay $1100 versus $460 today. Co-pays for doctor visits would climb to $28 from $12 and users of TRICARE Standard and TRICARE Extra would pay an annual deductible of $350 for an individual and $700 for families. Congress has declined to support such increases for the past three years.

Fees for Active Duty Families – Dependents of active duty members enrolled in TRICARE Prime, the managed care network, would pay new fees equal to 10 percent of the cost of health services obtained either in military treatment facilities or through civilian network providers. Total out of pocket costs would be capped, however.

To help offset these costs, dependents would receive a $500 non-taxable allowance annually. Those who elect to use alternative health insurance, rather than TRICARE, could apply the $500 toward their health insurance premiums, co-payments or deductibles.

CBO estimates these fees would save $7 billion over 10 years and encourage Prime enrollees to "use medical services prudently." It also would entice more spouses to enroll in employer-provided health plans instead of TRICARE. The downside, CBO said, would be financial difficulties for some Prime enrollees despite the cap on out-of-pocket costs. Also, CBO said, spouses induced to rely on employer health plans could see health coverage interrupted during military assignment relocations.

TRICARE-For-Life Fees – The military's health insurance supplement to Medicare could see higher user costs. Under this option, beneficiaries would pay the first $525 of yearly medical costs plus one half of the next $4725 of costs charged to Medicare. So the extra out-of-pocket cost for TFL users would be up to $2887.50 a year. This amount would be indexed to rise with Medicare costs. The change would save $40 billion over 10 years. But CBO said it also could discourage some patients from seeking preventive care or proper management of chronic conditions. So it could negatively affect some patients' health.

Tighten VA Enrollment – The VA healthcare system would be directed to disenroll 2.3 million Priority Groups 7 and 8 — individuals who are not poor and have no service-related medical needs. Estimated savings would be $53 billion over 10 years but Medicare spending would rise by $26 billion in the same period as elderly among these vets shifted to Medicare.

CBO said 90 percent of these vets have other health care coverage. But this change could leave up to 10 percent unable to find affordable care.2
When I read this, needless to say it angered me. Our Servicemembers and our Veterans have given so much to our country, did our country's bidding, often at the expense of their families and often at the expense of their health. Our Servicemembers and Veterans deserve much better treatment from our country than this. Right now, this changes have not been implemented, so there's still time to contact your elected officials and let them know how you feel about this. Military.com has a letter that you can use to send to your elected officials and let them know how you feel about this. Please do so. You can find this letter by following this link.
Our Troops, their Families and our Veterans deserve much better than this. They deserve our appreciation and our gratitude. Increasing the cost of healthcare benefits that they've worked so hard for is NOT the way to do so. My thoughts are that perhaps Congress should look at cutting some of the benefits and perks that they vote for themselves, instead of benefits for our Troops. Afterall, they are public servants as well and their healthcare costs, wages and benefits if cut could save our country a considerable amount of money.
http://www.military.com/features/0,15240,182097,00.html [↩]
http://www.military.com/features/0,15240,182097,00.html [↩]
I've written about this subject before, but once again it's in the headlines and it makes me sick. It pisses me off. Once again, an ex-spouse of a Soldier is using her military service and deployments that are a required part of their service to our country, as an argument as to why she should lose custody of her child. Her ex-husband even went so far as to claim that she's unstable because of her military required trainings and deployments.
In early 2007, Army Sgt. Stephanie Greer was serving in Ramadi as part of a vehicle maintenance unit that was deployed as a part of the surge. While in Ramadi, she learned that her ex-husband was going to fight for custody of their daughter, whom he was caring for while Sgt Greer was deployed. Because of that, during her 15 month deployment, she was fighting two battles. One in Iraq and one over a distance of about 4,000 miles, in an attempt to keep custody of her daughter.
"If I had not deployed, I know I never would have faced this situation," said Greer, 39. "I don't think it should be held against you, and I don't think my time away, or me deploying, affects my ability to be a mother or provide for my kids."1
When she contacted her chain of command about the issue and asked for advice, she was a bit surprised at the callous answer she was given. 'Deal with it.' I'm sure that Sgt. Greer isn't the only person who's heard the same thing in similar situations. In the midst of war, while the Soldier can request emergency leave, it's left to the discretion of the unit commander, to determine if they're going to approve that emergency leave request. Often they won't consider a custody battle an emergency situation.
"More and more, a service member is deployed and the service member's spouse is seeking to use that to their advantage," said Greg Rinckey, a former Army judge advocate.

"We are seeing a substantial increase in cases . . . challenging the custody of military parents and the return of custody when they come back from mobilization or deployment, compared to virtually none 10 years ago," said Mark E. Sullivan, a retired Army Reserve judge advocate who practices family law in North Carolina. The increase has been greatest in states with large military populations, such as Virginia and Texas, he added.2
Female Troops are more likely to experience these problems, as for the most part, when a couple divorces, the children remain with the mother. Unfortunately, the military often loses in these situations as well, as many who might have made the military their career, will opt to give up their careers in the military to keep custody of their children. It can really tear at the service member, when they have to make the choice between their career and service to our country and giving up that career to maintain custody of their children.
The Pentagon supports provisions safeguarding the rights of deployed parents in the event of custody disputes. Recognizing that this has become a problem, President Bush signed a measure into law last January. According to Army spokesman Lt. Col. George Wright, emergency leave most generally is used when there is a death in the family. He did relate however, that there are provisions in the regulation that allow emergency leave in events of marital problems as well. According to Wright, they have the power to request a delay of at least 90 days in the event of a custody proceedings. More than 20 states have passed legislation over the past two years to limit the impact of deployments on custody decisions.
"More states are recognizing the need for statutes which protect the rights of service members and their children," said Sullivan, who helped write North Carolina's statute.3
While the laws in each of the states may vary, several have clear provisions preventing deployment from being used as a factor in determining custody issues. Virginia has went even farther by barring any change in custody whatsoever, while a parent is deployed.
Hopefully more states will adopt legislation that strictly prohibits a parent from using the deployment of the other parent, as a means for gaining custody of their children. Sgt. Greer isn't the only one fighting such a battle. Spc. Jonathan Moldano is currently fighting a battle of his own, to regain custody of his children. When he deployed, he gave guardianship of his children to his mother and also a military power of attorney. Officials in New York didn't recognize the military power of attorney and placed his son and daughter in foster care. He is currently deployed and attempting to fight to regain custody of his children from Mosul.
"I can't contact my kids, I can't speak with them, and it's hard 'cause they're with a foster mother, when they could have been with my family," Maldonado wrote in an e-mail from Mosul, where he is with the 3rd Armored Cavalry Regiment.

"No one ever wants to help me out in this situation, no one wants to tell me anything, I'm left in the dark pretty much," he wrote. He plans to return stateside in January and says he will file again for custody.4
For Sgt. Greer, her ordeal has finally come to an end. She returned from her deployment in the spring and the custody hearing was in June. After the hearing, the Judge took 7 days to make his decision. For Greer, those 7 days must have seemed like a lifetime. Finally she received a phone call from her attorney letting her know that she would retain custody of her daughter and her ex-husband would be allowed regular visitation.
I implore our readers to get involved and contact the politicians in their states. Let them know how you feel about this and encourage them to make sure that there are protections for our military parents. Protections that allow them to retain custody of their children. This is not a battle that our Troops should have to be worrying about while they're deployed in combat zones. Not only do they cause distractions for the Soldier but these types of issues can put the Soldier and their fellow Soldiers at risk, because of those distractions. Something definitely needs to be done to keep these situations from happening. Something needs to be done to protect the rights of our military members and ultimately the rights of their children.
In July, I wrote a post about a Soldier who had been convicted of multiple rapes and murders at Fort Bragg, NC in the 1980s. That Soldier, Sgt Ronald Gray was convicted by a Court Martial panel at Fort Bragg. At that time, he was and continues to be held on death row. His execution was scheduled to be held on December 10th at the Federal Correctional Complex in Terre Haute, Indiana.
In an order from Judge Richard Rogers, a US District Court Judge, that was dated November 26th, the order for the execution to be stayed until further order from the court. Since his conviction in 1988, Gray had been held on death row and on July 28, 2008, President Bush approved the order for him to be put to death. Gray is the longest serving inmate to be held at the US Disciplinary Barracks at Fort Leavenworth, Kansas.1
When President Bush signed the order to execute Gray, it was the first time since 1957 that a President has approved a military death sentence. Bush didn't sign the order until the Supreme Court upheld Gray's conviction and death sentence. During the appeals process, there were two petitions to the Supreme Court, which were denied by the court. Currently, there are four other military members on death row at Fort Leavenworth, with another who is under a death sentence, moved to Camp Lejeune, NC pending ongoing litigation.2
Having worked in law enforcement, and seeing the horrible crimes that some people commit against others, I agreed with President Bush's signing of Gray's death warrant. When he brutally raped and murdered the people that he did, Gray gave no thought to their rights as human beings, no thoughts to the friends and family that were left behind to mourn their loss. I wholeheartedly disagree with Judge Rogers's decision to stay his execution and hope that his decision will be overturned. The streets of our cities would be a much safer place without predators like this lurking and preying on innocent people.
http://www.armytimes.com/news/2008/12/army_gray_120208w/ [↩]
http://www.armytimes.com/news/2008/12/army_gray_120208w/ [↩]
Casualty Assistance Imposters Targeting Military Families In Kentucky
For military families, one of the things that they dread the most, when they're loved ones are deployed, is answering a knock on the door, to find a casualty notification officer and a chaplain at the door, to tell them that their loved one has been killed in combat. It's something that all of us, who've had a loved one deployed have lived in fear of and something that we hoped and prayed that we would never have to face. As I was reading various blogs, I came across this story posted at Black Five, and my blood started to boil.
At Fort Campbell Kentucky, a very sick individual has decided that it's a joke and visited a military family living on post. He was accompanied by a man dressed as a priest. They knocked on the family member's door and told her that her deployed Soldier had been killed. According to reports, the man was dressed in an Army Class A Uniform and the man posing as the chaplain was dressed in civilian clergy attire.
In the past two months at Fort Campbell, family members living off post have been targeted by these individuals, but the incident that occurred last Thursday, occurred on post. The spouse refused to allow the two men into her residence. After they left, she phoned the Family Readiness Support Assistant and the Rear Detachment Commander to verify the information. Command informed her that her spouse was still alive and they'd work to get him in touch with her as soon as possible. The MPs were notified and a report was taken.1
When Soldiers deploy, they have to create a Family Care Plan prior to their deployment, naming their next of kin, among other things. They also receiving briefings on casualty notifications and the process that is followed. When notifications are made to families of deceased Soldiers, a casualty notification officer and a chaplain, BOTH dressed in Army Class A Uniforms notify the next of kin. Family members can confirm the information with the Soldier's unit. Casualty notification teams typically do not leave the home until another family member or a friend arrives to assist.
I hope that they find these cruel, sick individuals assholes, and punish them to the full extent of the law. I can't understand how someone can be so cruel as to do something like this to anyone, military family or not. A lot of things are going through my mind, in regards to what I'd like to do or see done to these low life scums. They better hope that the police catch up to them, before one of the family members they so cruelly pulled this stunt on.
http://www.clarksvilleonline.com/2008/10/31/casualty-notification-imposters-target-fort-campbell-families/ [↩]
Deployed Troops Experiencing Problems With Voting
With election day 2008 quickly upon us, troops who are deployed are experiencing difficulties with delivery of absentee ballots, so that they are able to vote in the upcoming elections. Congressional members from the State of Texas say that they've been receiving complaints from military personnel based in Texas, stating that they're experiencing difficulties receiving the absentee ballots. Many are delayed because of the combat zone mail delivery is slow and others because of shifting positions of Troops in the combat zone.
Staff for Senator John Cornyn said they have been contacted by family members of a Soldier based at Fort Hood and asked for his assistance in arranging the deliver absentee ballots to several Soldiers. Their position recently moved on the battlefield in Iraq in early October and the mail system hasn't caught up with them yet. Representative John Carter said a father of two Fort Hood Soldiers has contacted him at a campaign event, with a request to help Troops find a location where they could download and print an absentee ballot that could then be mailed in. Representative Silvestre Reyes has also been contacted by family members of a Soldier based at Fort Bliss, as has Senator Kay Hutchinson.
"Unfortunately I think the problem (obtaining absentee ballots) is pervasive," said Cornyn, a member of the Senate Armed Services Committee. "The problems remain widespread."1
According to Representative Rick Noriega, who is running against Cornyn for his seat in Congress, and a member of the Texas Army National Guard, absentee ballots will likely continue to be a problem in combat zones, until the Troops are able to cast their ballots electronically.
"The difficulty isn't the mail service, the difficulty is the combat zone," Noriega said. "If we can move $700 billion to the fat cats on Wall Street, we should be able to cast a timely ballot because the system just didn't seem to work with transporting the paper ballot back and forth."2
According to one official with the US Election Assistance Commission, Troops returning from combat hve repeatedly said that they pretty much gave up on being able to cast their vote, because the current system just didn't seem to work for them to be able to get the ballot in time to fill it out and then send it back postmarked by Election Day on November 4th. There is an online backup in place with the Federal Voting Assistance Program. If the Troops overseas have missed the deadline to receive the state absentee ballot, they can print the online federal write-in absentee ballot. They then write in their choice of candidates and mail the ballot back to the local elections office. The ballot must be postmarked by November 4th. If a Soldier is in a combat zone and receives hostile fire or imminent danger pay, they are allowed to fax their ballot into the county election officials.3
During 2006, a post election survey was conducted by the US Election Assistance Commission. It showed that approximately 992,000 absentee ballots were requested by eligible Troops and US citizens living overseas. Of those 992,000 ballots, 330,000 were actually returned and counted by local election officials.
This is just NOT acceptable. Our Troops deserve to have their voices heard and have more than earned the right to vote in any election, but especially one as important as the Presidential election. They should have the right to help choose who their next Commander in Chief will be. I'll be contacting my Congressmen and letting them know what my views on this are. I urge everyone to do the same. Perhaps, if enough people make it known that our Troops are experiencing problems exercising their constitutional right to vote, that perhaps they'll change the way Absentee voting is done.
http://www.military.com/news/article/some-troops-report-voting-problems.html?col=1186032310810&wh=news [↩]
http://www.military.com/news/article/some-troops-report-voting-problems.html?col=1186032310810&wh=news [↩]
http://www.military.com/news/article/some-troops-report-voting-problems.html?col=1186032310810&wh=news [↩]
The Presidential elections will quickly be upon us. With the state of the economy, the candidates have lost site of an issue that I feel is very important …. issues involving our Troops and Veterans. Regardless of your political beliefs and regardless of which candidate you vote for, I feel that we should all DEMAND that our next President make Military and Veterans issues one of his top priorities. We owe our Troops and Veterans the best possible care and we should do everything in our power to ensure that our voices are heard and the voices of our Troops and Veterans are heard. I think you'll be as impacted by it as I am. Let's all do what we can to ensure that our Veterans and our future Veterans no longer suffer in silence.
Next Page »