I Will Never Leave A Fallen Comrade….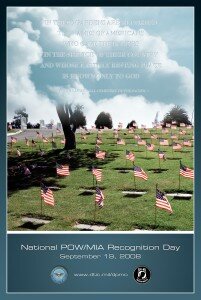 The warrior ethos are something that our military men and women live by each and every day. It defines who and what they are as a person and as a servicemember. Those ethos read as follows.
I will always place the mission first.
I will never accept defeat.
I will never quit.
I will never leave a fallen comrade.
I'm going to concentrate on the very last one. We hear in the news on a regular basis, about the remains of fallen warriors from World War II, the Korean War and Vietnam being recovered and brought home. There are groups that solely spend their time searching for those remains, meeting with diplomats from other countries, to arrange the recovery of these remains. They never stop looking. That vow is taken so seriously that the Pentagon has a POW/MIA office in Arlington, Va. Their mission is to continue to looking for these servicemembers, so that they are finally brought home and their families can finally have closure. They take their job seriously, as well they should.
"The combatant commanders that are out in the field today are working to find any servicemembers who are missing in the current conflicts" in Iraq and Afghanistan, said Air Force Capt. Mary R. Olsen, a public affairs officer for the Pentagon's POW/MIA Office in Arlington, Va.1
Currently there aren't any servicemembers listed as POW/MIA in Afghanistan. There is now only one servicemember listed as POW/MIA in Iraq, Army Spc. Ahmed Altaei, who was reported as being captured in Iraq on Oct. 23, 2006. Captain Michael Scott Speicher is listed as MIA from Desert Storm. The search for both of these brave warriors continues today.
According to Olsen, modern satellite-enabled communications devices and advanced forensics greatly assist today's recovery and identification operations, Olsen said, so that "servicemembers don't go [on] missing." But they don't just concentrate on the current wars. The POW/MIA Office works closely with the Joint POW-MIA Accounting Command to search for Soldiers listed as missing from previous wars.
"We are showing today's servicemembers and the families of today's servicemembers that these people that we send in harm's way will not be forgotten, if, God forbid, something should happen," Olsen said. "We will do everything in our power to bring them home and that we will remember their sacrifices."2
On Saturday, September 19th, the Pentagon hosted a ceremony for the 2008 MIA/POW Recognition Day, with the event featuring troops from each of the military services. President Bush issued a proclamation commemorating the observances and reminding the nation of those Americans who have sacrificed so much for their country.3 Below is the Presidential proclamation.
National POW/MIA Recognition Day, 2008
A Proclamation by the President of the United States of America

On National POW/MIA Recognition Day, we honor the brave and patriotic Americans who were held as prisoners of war, and we remember those who are still missing in action. For their valor and selfless devotion to protect the country they love, our Nation owes them a debt we can never fully repay. On this day we underscore our commitment and pledge to those who are still missing in action and to their families that we will not rest until we have achieved the fullest possible accounting for every member of our Armed Forces missing in the line of duty.

To observe this important day, the National League of Families POW/MIA flag is flown over the Capitol, the White House, the World War II Memorial, the Korean War Veterans Memorial, the Vietnam Veterans Memorial, and other locations across our country. The flag is a solemn reminder of our Nation's enduring obligation and promise to our courageous service members who remain missing and a tribute to those who have been imprisoned while serving their country in conflicts around the world.

NOW, THEREFORE, I, GEORGE W. BUSH, President of the United States of America, by virtue of the authority vested in me by the Constitution and laws of the United States, do hereby proclaim Friday, September 19, 2008, as National POW/MIA Recognition Day. I call upon the people of the United States to join me in honoring and remembering all former American prisoners of war and those missing in action for their valiant service to our Nation. I also call upon Federal, State, and local government officials and private organizations to observe this day with appropriate ceremonies and activities.

IN WITNESS WHEREOF, I have hereunto set my hand this seventeenth day of September, in the year of our Lord two thousand eight, and of the Independence of the United States of America the two hundred and thirty-third.

GEORGE W. BUSH4
It's important that we never forget these men and women. It's important that WE as a nation do everything in our power to ensure that they all eventually come home. As we remember the sacrifices of our servicemembers and veterans, let us also remember the sacrifices of our POW/MIA's and their families
Comments