Wounded Warrior Care In The Army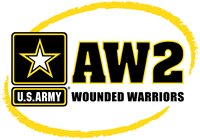 After problems were revealed in 2007, relating to the treatment of wounded warriors at Walter Reed Army Medical Center in Washington DC, the Army created Warrior Transition Units (WTUs) across the Army and in communities across the country as well. The mission of the WTU's is to provide a single Chain of Command to ensure quality of care and support to Warriors in Transition and their families. From the point of injury or illness or disease to their return to duty or transition from active duty. To synchronize existing care and services available and provide a knowledgeable and carind Triad and Chain of Command capable and committed to treating Soldiers and their families with honor and respect.1
Recently in the media, there has been numerous stories about overly harsh discipline methods at Fort Bragg's Warrior Transition Unit. Taking these charges seriously, the General in charge of some 9,000 wounded soldiers in the units across the Army, told the media on March 11th, that he is ordering a review into how the members of the Warrior Transition Unit (WTU) at Fort Bragg are being punished for minor violations. Brig. Gen. Gary Cheek said he is asking the Army Surgeon General to look at all discipline that has been taken against soldiers in the base's Warrior Transition unit to make sure each case was fair.2
Cheek's comments come a day after The Associated Press reported that soldiers in the unit are being disciplined three times as often as those assigned to the base's main tenant, the 82nd Airborne Division. The AP also found that discipline rates vary widely across the Warrior Transition system; some units punish their soldiers even more frequently than the one at Fort Bragg, while others are far more lenient.3
In a bloggers roundtable held on Tuesday, Col. Jimmie Keenan, Chief of Staff of the Army's WTUs and Col. Patrick Sargent spoke about the mission of WTU's the successes that have occurred and how the reported problems at Fort Bragg are being addressed by the Army and reviewed. According to Col. Keenan, each disciplinary action at taken at Fort Bragg will be reviewed by the 18th Airborne Corps Judge Advocate General office to ensure it's appropriateness.
One of the priorities for WTU's is quality of care of each Soldier assigned to a WTU. The men and women assigned to the WTU's remain Soldiers and thus it's necesary to balance the need for order and discipline and the individual need of the Soldiers. Since the inception of the first WTU at Walter Reed almost 2 years ago, many things have been put into place by the Army to ensure the needs of these Soldiers are met.
Each month, commanders from the WTUs across the Army participate in videoteleconferences, to address problems, update on new policies that have been put into place and review what's going on at each installation. Training for the cadre (staff) of WTUs is an on-going process. Initially, as the WTUs stood up across the Army, mobile training teams were sent out to the various sites to ensure that the cadre were aware of the intricate needs of the soldiers assigned to their WTU. This was supplemented by online training. Things such as education on TBIs, PTSD, stress, medication interactions as well as many other things were covered with the cadre, most whom were moved from more traditional Army MOSs (jobs) to be part of the WTU cadre. Family involvement is a huge part of recovery for wounded and ill Soldiers, and the cadre is provided with training on how to deal with the families of the Soldiers assigned to the WTU as well. As of October, the first class participated in a 2 week course for cadre, at Fort Sam Houston in San Antonio to provide them with additional formal training. Other on-going training that is provided throughout the year are things like suicide prevention, medication resolution, and medical conditions.
One practical application of the training resulted in a chain of command taking a look at a Soldier who was experiencing difficulty making his 0730 formation every morning. After looking at the types of medication this particular Soldier was taking, it would be very difficult to make a 0730 formation, so his report time was changed to a later time.
It was stressed during the Roundtable discussion, that the key component of the Warrior Transition Units, was the Triad of Care. What is that, you might ask? In each WTU, there are 3 components to ensuring the appropriate care, treatment and transition of the Soldiers assigned there. Those components are, Nurse Case Managers, Primary Care Managers and the Soldier's Squad Leader. Each Soldier has a care plan that is individualized for them, based on the goals of that Soldier and their family. Things that are looked at, are, does the Soldier want to stay in the Army? If so, will he or she need to be trained into a new MOS? If he or she choses to transition from the Army to the civilian sector, does he or she need civilian job training? Under certain circumstances, if a Soldier is judged physically unfit to remain in the Army, they can apply to stay in anyway. Those circumstances are that they must meet one of the following criteria:
1. 15 years of service.
2. Shortage of their occupational skill set.
3. Their injury was related to combat.
Currently, there are 9,000 Soldiers who are part of the WTU's. While that number is amazing in itself, Col. Keenan informed us that since the inception of the WTUs, and 24,000 have been transitioned through the WTUs Army-wide. Not all of those in WTUs have combat-related injuries. Some (about 1/3) may have injuries or illnesses that become apparent while they're training to be deployed or during demobilization, thus are related to the Global War on Terror, but didn't occur during actual deployment. Another 1/3 are not active Global War on Terror related injuries. These typically occurred at home, perhaps a car or motorcycle accident. The other 1/3 are Global War on Terror related. 11-12 % of those are wounds caused by IEDs, gunshot, etc. 6 % are non-battle related, but occurred during deployment, such as a fall or accident that occurred while on a FOB, and 16 % occurred while down-range but were non-battle related injuries such as PTSD, heart problems, etc. For National Guard or Reserve Soldiers who have injuries or illness, they are automatically assigned to a WTU to ensure that their medical needs are taken care of. Some may be assigned eventually to a Community Based WTU, in areas of the country where there may not be a military installation nearby that has a WTU stood up.
There are many other government and private agencies and organizations that work closely with the Army to develop programs specifically for Soldiers coming from the WTUs. These things include but are not limited to: working with the VA and other agencies to develop internship programs to assist them in retraining in new job skills. Other programs such as business mentoring, with universities such as University of Syracuse and TexaS A&M provide education, and mentoring to those who may wish to open their own business. Another program mentioned was one in which the Secretary of the Army has partnered with the University of Kansas to provide wounded Soldiers and Veteran's the avenue to enter a Master's Level program. Upon graduation, they will be instructors at the Command Staff General College at Fort Leavenworth, Kansas.
Other things being explored are establishing Community Covenants with various communities across the country to welcome Soldiers into their communities, provide them with resrouces and reach out and help them with their transition.
Taking care of our Wounded Warriors is and should be a top priority of this country, as well as our military services. I was very pleased to have the opportunity to participate in this roundtable. I feel like I walked away with a much better understanding of the WTUs across the Army. We all need to remember that each of these units was stood up very quickly, as soon as the need for them was identified. Thus, the Warrior Transition Units a work in progress as they should be, as long as there is a need for them. I appreciate Col.'s Keenan and Sergant taking time out of their busy schedules to speak with us about this important topic and patiently taking the time to answer all of the questions that those participating had.
Information supplied from Army's Office of the Chief for Public Affairs in preparation for a Bloggers Roundtable held on March 17, 2009 [↩]
http://news.yahoo.com/s/ap/wounded_warriors [↩]
http://news.yahoo.com/s/ap/wounded_warriors [↩]
Comments