Bob on the F.O.B.: CAB Chaser
Well folks, unfortunately this is the last in the Bob on the FOB series.  So, until SGT Merrifield releases more, you'll just have to review the archives.  It has truly been an honor to feature his work and I will eagerly await any of his future works.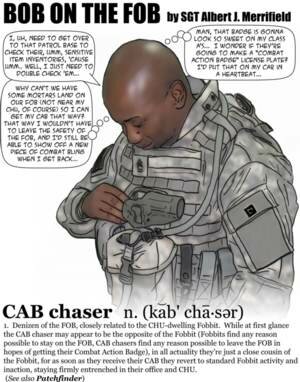 Written by Anthony · Filed Under Humor 
Comments
eNews & Updates
Sign up to receive the latest breaking news, as well as all of your other favorite headlines!
Advertisement