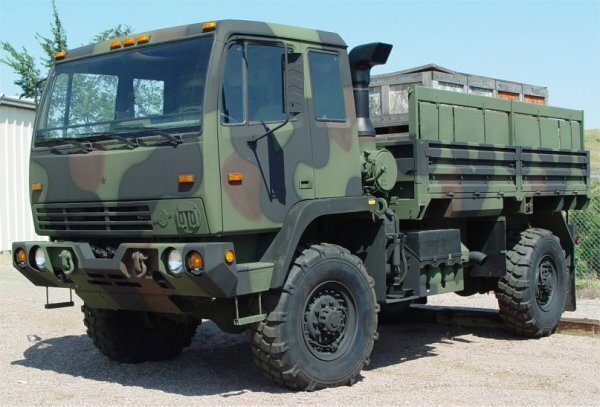 Over the last few days I have had the opportunity to learn how to drive the LMTV. To some of my combat arms readers this may not seem like a big deal. In reality though, this is a huge deal for me. Someone in my MOS rarely sees one of these vehicles, not to mention learns to drive one. Since I was a little kid I have always been obsessed with large/loud trucks. These lest few days of training have been pretty fun for me.
I'm currently suffering from a servere case of writer's block.  I have about seven half completed posts sitting in my drafts box.  To be honost I'm having a little trouble even finishing these few sentences.
This should be a really good time. I just got back from checking into my room at the hotel.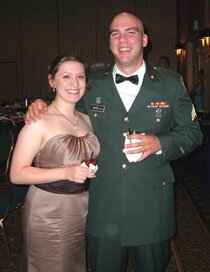 I've always found at these events that getting a room at the hotel is always the best option. Everyone tends to get into a drinking mood, people start buying each other drinks, just seems like the best option. Well, it's time for my pre-Army Ball nap. I'll update this tommorrow with pictures and stories.
UPDATE: The Army Ball was quite an event, fun had by all. This was by far the best ball I've ever attended. This year we had an excellent guest speaker, Medal of Honor recipient Col(ret.) Jack H. Jacobs. Our unit spared no expenses this year, everyone who attended received an "Army Ball" coin. With three cash bars all in attendance were very well hydrated. In conclusion, I had a great time and it will definitely be difficult to top in the future.
Well folks, I've done a bit of thinking since my last post.  I have decided to continue blogging.  I realized I had become so caught up in trying to find news and post about it that I had lost the intent of this blog.  I am NOT a news correspondent and will not attempt to be.  I am getting back to the original intent of this blog, what's going on in my life.  My next post will be about the 231st Army Birthday Ball, which I will be attending this Saturday.  Hopefully I will get some good pictures and some good stories I can tell.
I'm considering stepping out of the blog scene.  It has been about a month since I have come up with anything worth posting.  My job is currently getting more hectic by the day.  I'm going to be taking a brief break from blogging, and will see if I want to pick up either while I'm at BNCOC or after I get back.  Thanks to everyone who has been a loyal reader of my rants.
Just to let you all know I'll be taking a brief hiatus from blogging.  I have taken on one of my other passions, which is programming.  I'm currently building a huge database system for my orderly room.  This is a rather large project, so don't expect much out of me over the next weeks. When I complete this project, I will make it available for public release.  Hopefully this will help any other Training NCOs or Admin NCOs with their daily duties.