Kat has a special request for everyone.  She is sponsoring a Georgia National Guard Soldier who is returning from Iraq very soon.  She would like to send him a huge package of "Welcome Home" letters/cards to him.  Please go to http://crazynightinga.blogspot.com/ for the details.
Well, today I just received my 100,000th visitor.  I'm pretty happy, it took less than three months to reach this benchmark.  Hopefully all of you will continue to view the site.
Well, today after work I was checking in on one of my many favorite MILBLOGS, Jack Army. If you head on over to Jack Army, and read "Leaving on a jet plane". Check out the comments, and you'll find a post from some jackass calling us, the protectors of freedom and our supporters, Amerinazis. Seems this guy, Dean Berry, has been studying with the folks over at the Westboro Baptist Church. And then this idiot has the nerve to call himself a "REAL American". Just in case the post is taken off of Jack Army, I'll post it here so you can all read it over.
BE A MAN AND LEAVE THIS POST INTACT.
JESUS CHRIST HAS REMOVED HIS BLESSING FROM AMERICA BECAUSE OF YOU AMERINAZIS. YOU CAN'T MURDER PEOPLE TO STEAL THEIR OIL, THEN LIE ABOUT IT! YOU DON'T THINK YOU'RE GOING TO HELL FOR THAT?
http://www.deanberryministries.org/ index3.html

CJ sent me a link to a new blog he came across. It is still a very new blog and their are very few posts as of now. I really think we should keep an eye on it though. The blog is written by an Iraqi Kurd, who is a supporter of the war and the rebuilding efforts in Iraq. Definately an interesting perspective on the war and rebuilding efforts, one that I have not had a chance to hear before. I am not quite sure about the title of the blog, it is either Project For A New Iraq, or Iraqi Future, Iraqi Hope, Iraqi Dreams.
Excerpt taken from Project For A New Iraq: 

About Me

Name: IK Location: Washington DC, United States

I am an Iraqi Kurd who resides in the Washington DC area. I stay in close contact with relatives and close friends of mine in Iraq as well as many Iraqis here in the United States. I have no political agenda for the most part but rather wants to tell the world about the plight of the Iraqi people. Their dreams, their lives, their thoughts, and their struggles. We have heard from the insurgents and seen their videos, now it's time for the rest of Iraq.
A Project For A New Iraq (Link)
If we havn't covered this topic enough already, I'll talk about it some more. On 18 April 2006, Hannity & Colmes interviewed Shirley Phelps Roper of the Westboro Baptist Church. These nuts continue to protest funerals, even after the Governor of Iowa banned protesting within 500 feet of funerals. Watch the video below to see Hannity & Colmes "interview" Shirley Phelps Roper.
Hannity & Colmes: Shirley Phelps Roper (Interview)
Well, as some of you may know A Soldier's Perspective is going the way of the dinosaurs. CJ feels that it is his time call it quits, and spend more time with his family. He has predicted that A Soldier's Mind will be one of the next "big" blogs. I am very appreciative of his support/endorsement, and at the same time I am a bit worried that I will not be able to satisfy some of his reader's appetites.
I am going to be doing my best to cover some of the topics that A Soldier's Perspective did in the past. It seems that CJ is going to give me a hand and forward me articles he receives that the readers me be interested in. Hopefully I can satisfy everyone.
House Speaker J. Dennis Hastert (R-IL) today released the following statement supporting the Respect for America's Fallen Heroes Act, H.R. 5037, which will prevent disruption of military funerals at national cemeteries beginning 60 minutes before and continuing for 60 minutes after a service and keep protestors at least 500 feet away from mourners during any demonstration. It also includes a sense of Congress that all 50 states should adopt similar legislation affecting all military funeral and burial sites.
"I have cosponsored this legislation because the brave men and women of our military who have given their lives in service to our country deserve to be buried peacefully and with dignity. These fallen soldiers have helped us to fight the terrorists who seek to harm America's families and children. The soldiers and their grieving families should not be subject to disrespect when they have died while honorably serving the United States."
"I commend Rep. Mike Rogers (R-MI) for sponsoring this measure as House Republicans continue to stand with America's troops and their families. It is my intention that we bring up and pass the Respect for America's Fallen Heroes Act as soon as possible."
Here is a funny piece I found in the "news" today.  I have a hard time calling some of this stuff news, but atleast its funny.
BOSTON (Reuters) - Comedian Gilbert Gottfried, the voice of the Aflac Inc. duck in television commercials for the insurer, was crowned "unsexiest man in the world" by an alternative newspaper on Tuesday.

"The parrot-voiced, pickle-faced comic is to sexy what Kryptonite is to Superman," The Boston Phoenix wrote.  Courtesy Reuters
I have just added a new feature to this blog. I have added a "feeds" section. Listed their you can find RSS feeds from some of my favorite MILBlogs. Feel free to go to the feeds section to preview what is happening at other MILBlogs around the net.
Update: You may have noticed I have also added banner ads to SM. It has never been my intention to turn any sort of profit from this blog.  As SM becomes more popular and I add more features, it becomes increasingly expensive. I will assure you that ANY money made from the ads will go only to support the cost of running SM. Any profit after those costs will be donated to Adopt A Platoon.
Spring Party '06…
Well, it took about a month of planning, but it is finally over and a big hit.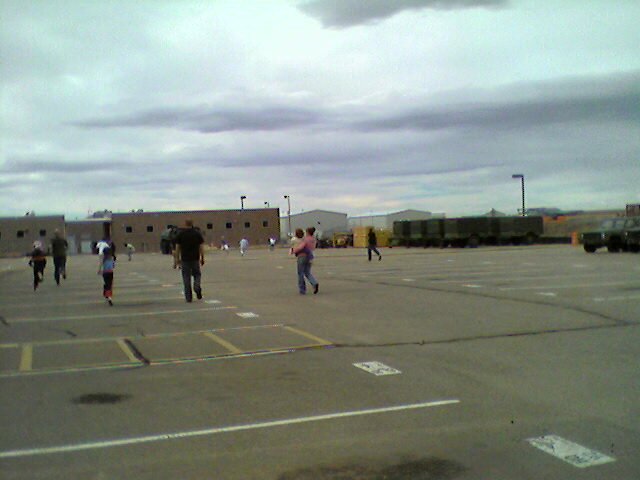 This weekend the 743RD MI BN had their Annual Spring (Easter) Party. I have been pulling my hair out for the last month planning and resourcing the thing.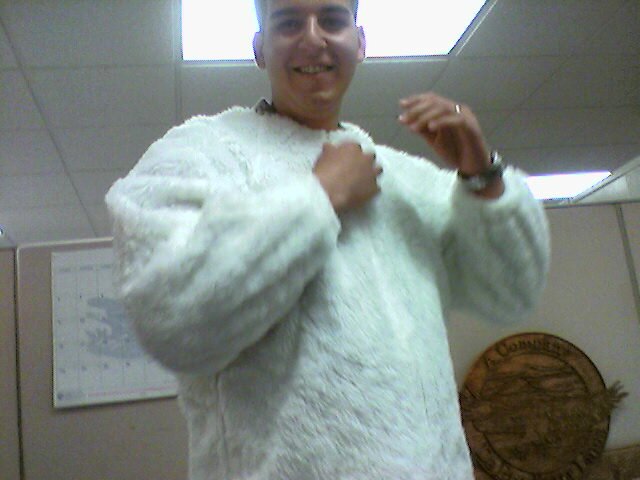 To start with, the barbecue was excellent, in my opinion anyway. But then again myself and my clerk were the grillmeisters. We had lots of games, prizes, and even a bouncy castle for the kids. We also had two easter egg hunts, one for the kids and one for the Soldiers. The Soldiers received things such as 4-Day passes, gift certificates to local restaurants and other businesses.
This is my first summer since I started shaving my head. I got a bit of a sun burn on my head. I'll have to remember to put some sunblock on my head in the future.
Next Page »